Denise Baden
www.dabaden.com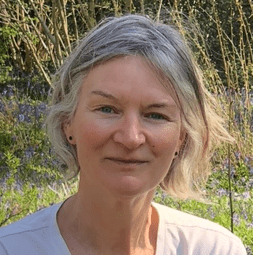 Writing for a Cause: Dos and Don'ts with Speaker Q&A
Audience: All Levels
Writing with an aim to change behaviour or change the world is perilous and can lead to preachy or clunky writing, but when done well it can be transformative, inspiring the imagination and infusing readers with hope, excitement and useful knowledge on how they can be effective in the world. This talk will briefly cover Denise's research in this field and give examples of good and bad practices. It will be a great talk to attend for any writers who'd like to enter the next (free to enter) green stories novel writing competition.
By the end of this session, you will learn how to:
Write for a cause
Draw on research on readers' responses to issues in fiction (main focus) and non-fiction.
Denise Baden
Green Stories
Denise Baden is Professor of Sustainability at the University of Southampton. She teaches and researches in the area of climate change communication and sustainable practices. In 2018, she set up a series of free writing competitions (Green Stories) to encourage writers to create positive visions of what a sustainable society might look like. Denise has researched and published in the area of using fiction to promote sustainable solutions. This inspired her to venture into fiction herself to reach a wider audience, and her novel 'Habitat Man' has just been published (indie style).
Follow Me -