Gabriela Pereira
https://diymfa.com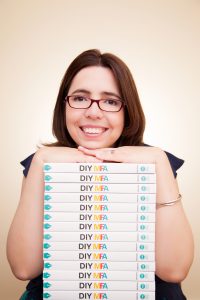 Session:  Unleash Your Storytelling Superpower: How to Harness the Power of Story in Your Book Marketing and Sales
Audience: All Levels
Contrary to popular belief, marketing and your books is not about a snappy tagline or a fancy logo. Effective book marketing means you must craft a narrative not just on the page, but between you and your readers.
As a self-published author, you know that traditional marketing techniques are not enough. You need to create an immersive experience that hooks and engages your audience, not just when they open your books, but from the moment they first discover your work. To do this, you must weave storytelling into your marketing strategy and unleash your Storytelling Superpower.
By the end of this session, you will:
Identify your storytelling archetype as an author, so you can create a narrative that stays true to your core values.
Understand your readers' expectations, so that you attract people who are hungry for your books.
Discover how to translate your your readers' desires and needs, into a narrative arc that will drive your marketing strategy.
Craft a journey for your readers that will turn the newbies in your ecosystem into superfans.
Gabriela Pereira
Author, Speaker, and Entrepreneur
Gabriela Pereira is an author, speaker, and entrepreneur who wants to challenge the status quo of higher education. As the founder and instigator of DIYMFA.com, her mission is to empower writers, artists, and other creatives to apply an entrepreneurial mindset to their education and professional growth. Gabriela earned her MFA in creative writing and has spoken and led trainings at conferences, companies, and college campuses, including TEDx, Writer's Digest Conference, ThrillerFest, The New School, Claremont McKenna Athenaeum, and INBOUND.