Angeline Trevena
https://greatwesternwoods.home.blog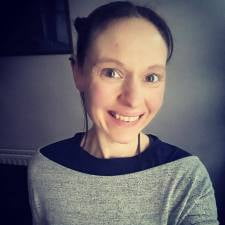 Session:
Fiction Worldbuilding for Indie Authors
Audience: All Levels
Are you a worldbuilding beginner? Or looking for tips and inspiration to improve your worlds? From starting out with map making, to driving deep into your world's history, Holly and Angeline will lead you through the worldbuilding process. You'll gain the confidence and knowledge you need to make your fantasy world a reality.
Angeline Trevena
Author and Podcaster
Angeline Trevena is a British science fiction, fantasy, and horror author. Creator of The Paper Duchess series, she is best known for her feminist brand of dystopia. She's been writing stories since she was old enough to hold a pen, and after gaining a BA Hons degree in Drama and Writing, she honed her craft with horror and fantasy shorts which are published in numerous magazines and anthologies. Angeline grew up on the edge of Dartmoor, Devon, amongst its legends and ghost stories, but now lives in central England with her husband, their two young boys, and a somewhat neurotic cat.