Judith Anderle
www.lmbpn.com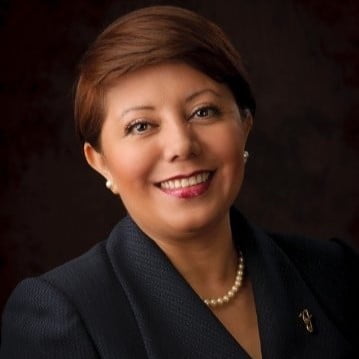 Session: Increase Your Author Income Through Translation Rights Licensing
Audience: Advanced
The Indie Author Publishing Rights Program aims to open up the rights industry to indie authors through a publicly accessible education and coaching program, it's been running over the lat six months.
The program's aim is to help a group of indie authors to set up to properly pitch translation rights at London Book Fair 2020, with the hope those meetings and potential deals lead to the sale of translation rights.
A panel of experts have been meeting with the authors every four weeks in the run up to the London Book Fair. Between sessions, the authors have been working independently to prepare their rights guides, pitching materials and set up meetings and proposals.
This sessions will conclude the program, as we find out how the authors did and the pathways they've chosen to take.
About Judith Anderle
Judith Anderle is LMBPN®'s Chief Commercial Officer. In this role, Judith is responsible for developing the company's global marketing and commercial strategy. She oversees the growth of the overall business development portfolio through engagement of major audio rights buyers, TV/Movie rights producers, Chinese rights sellers and overall leadership of translation processes. Under her leadership, the company has also established a global brand equity which is well regarded in the indie author community.
Prior to joining LMBPN®, Judith had over 20 years of proven global marketing leadership experience in the ophthalmic medical device and pharmaceutical industry. She has held several executive level roles with global leading companies such as Bausch & Lomb, Novartis and Alcon.  
Judith holds an undergraduate degree in International Finance, an MBA in Marketing and a Juris Doctorate degree. In addition to English, she is also fluent in Spanish, French and conversational Portuguese.