Using Kickstarter to Fund Your Book Publishing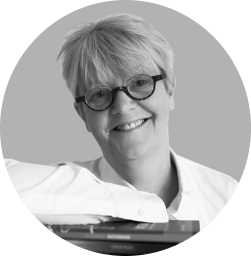 I hope you had a good creative week? Remember, the Alliance of Independent Authors' blog, podcast, and other benefits run on between conferences. And if you need motivation and accountability from other authors and creatives, drop into our closed Facebook group where we set our creative intentions and record our accomplishments each week.
This week our #SelfPubCon highlight features Margot Atwell and her session Own Your Publishing Career: How Kickstarter Can Help You Make and Sell Books. Here Margot shares her own personal experience of using Kickstarter to fund her book publishing. See below for more.
To access this great presentation and 100+ more, just log in with your all-access pass. If you don't yet have a pass, you can buy one here.
Till next time, happy writing and publishing!
Orna
---
Using Kickstarter to Fund Your Book Publishing by Margot Atwell
I wanted to share one case study from my own experience, so you can see some real numbers around what things cost and what's possible. I believe very firmly in financial transparency in publishing. The more we talk about money in realistic and grounded ways, the better others are able to make decisions and understand what their options are. And as an industry, book publishing tends to be pretty allergic to financial transparency. So I think it's extra important for individuals to share their stats if they're willing to.
In 2014, I ran a project to write and publish a nonfiction book about roller derby. I was mostly done with the writing but wanted to raise funds to edit, design and print the book attractively. If the project hadn't succeeded, I would have just published it as an Ebook, but I thought there might be an audience who wanted the book in print.
I had briefly considered traditional publishing but rolled it out for a few reasons. It's slow, and I wanted to publish the book more quickly. I also envisioned the book as a pretty niche project and one that traditional publishers wouldn't be interested in if the book would sell under 3000 copies. And I wanted to do the book my way, without someone who didn't understand my community making decisions about it.
I got a number of estimates and decided that I could do the book and style for $7,000, which included pre-production, production, content, printing, shipping rewards to backers, Kickstarter fees, and a buffer in case some of those costs came in higher than I expected.
The campaign was very successful, over funding by more than $2,000. I realized there was a demand for the book, so I expanded it and added photographs, which added costs. I also chose to do an offset print-round of 1220 copies, instead of producing 300 via print-on-demand. I knew I was spending more than I had raised, but I also had plans to keep selling the book, and knew that I would break even pretty quickly and make money after that.
I also committed to travelling to events and spent some money on marketing. There were additional postage costs for shipping copies to stores and to individuals who ordered them online. I also rented a roller rink so I could have a roller disco book-launch party and celebrate with backers, contributors and other folks in my community.
So ultimately, when the book came in at 320 pages instead of 192, which is what I estimated, the pre-production costs were over $3200, the content was about $1700, printing and shipping were $4300, Kickstarter project fulfilment was another $1700 and the travel marketing and additional costs that I ended up spending over the life of the book came in at about $4400.
I spent six months promoting the book in earnest and six, after that, promoting it more casually. I generated over $22,000 in revenue, which meant $7,184 in profit. The book has continued to sell month after month by word of mouth. I put these figures together last summer, four years after publishing the book, so my profit is probably closer to $8,000 now.
For comparison's sake, if I had sold this to a publisher, I likely would have gotten an advance of around $1000 to $2500 and barely earned out the high end of that scale at this point. I also completely own the rights, audiobook rights and foreign rights.
I made exactly the book I wanted to make, even though traditional publishing wisdom would have suggested not to create a how-to book with an anthology section featuring personal stories and photographs.
I knew I was going to break even or make money from the outset because of my amazing backers. I also had the confidence to expand the book to something bigger and better than I planned. Then I took myself on a book tour, spoke on a panel at a museum and had the roller disco book-launch party of my dreams. And in addition to that, I still ended up with almost $8,000 in my pocket and the book is still selling. It was a lot of hard work but none of that would have been possible without Kickstarter and my amazing community of backers.
---
For the full presentation, sign in with your all-access pass here.