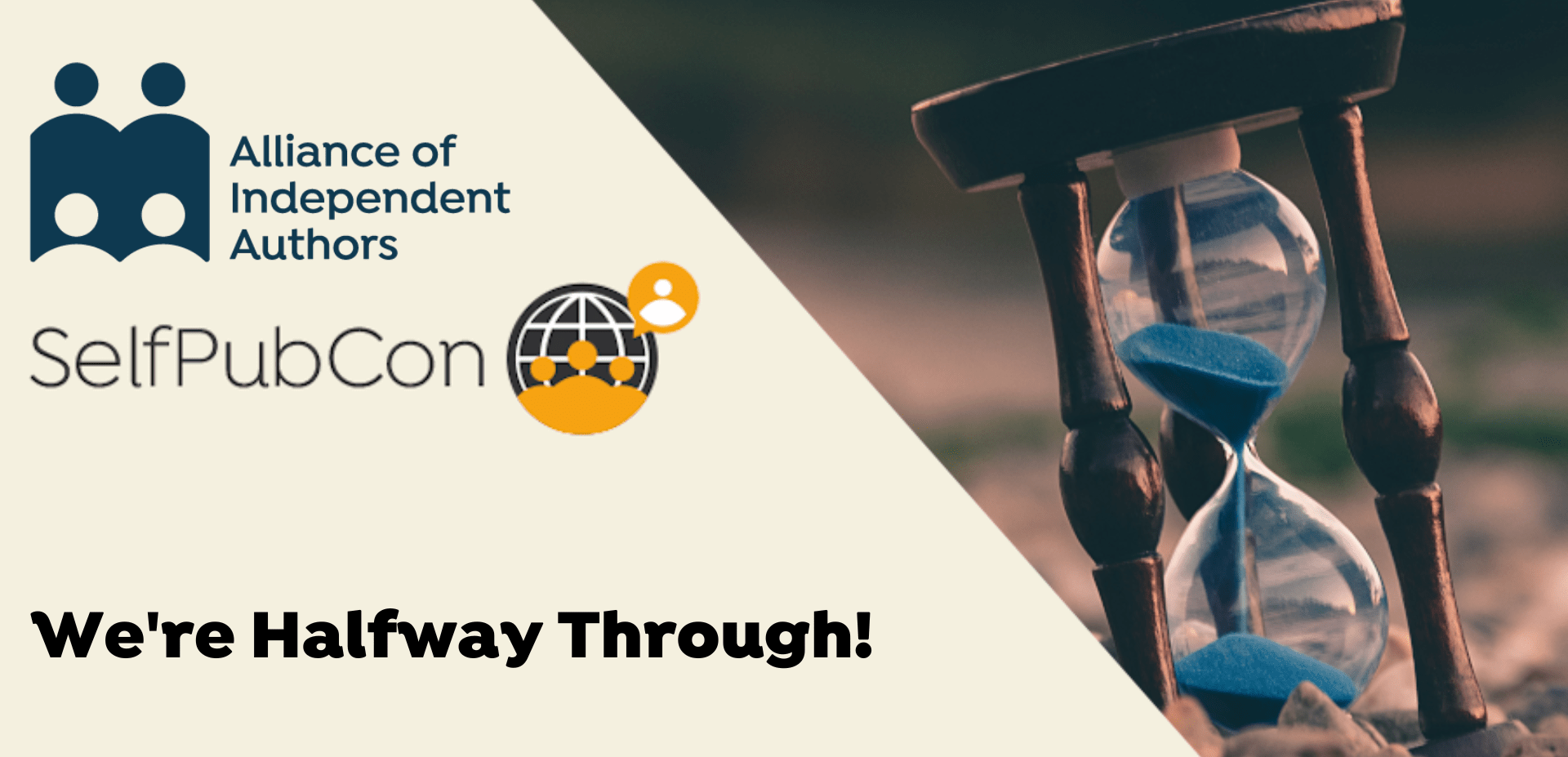 We're over halfway through the Reach More Readers Self-Publishing Advice Conference (#SelfPubCon22)!
I hope you're enjoying the sessions from our fantastic speakers and sponsors so far, but there's still plenty still to come.
As we pass the halfway mark, we're going to quickly review the past 12 sessions and take a look at what's in store for the second half of #SelfPubCon22!
What have I missed?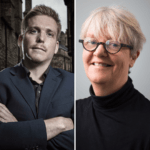 10:15 am Nick Stephenson & Orna Ross — Fireside Chat: Author Collaboration and The Reader Journey
In this relaxed session, Orna Ross talks to Nick Stephenson about the principles of author collaboration and how indie authors can run effective group promotions.
---
11am Michael Webb — Reaching Readers from A Standing Start
In this workshop, you'll learn tips and tricks to reach readers and build a following when you don't already have name recognition, a large mailing list, or a great social media following.
---
12pm Pauline Wiles — Websites That Reach Readers: How to Create or Update Your Online Home
Your website is the cornerstone of your author platform, but it can be daunting to wrangle both technology and design choices to get the results you want. In this session you'll learn tips for combining purposeful content, effective design, and a powerful Call to Action to engage your audience.
---
1pm Jeff Elkins — How to Emotionally Reach your Readers
It's not enough to get a reader to pick up our books. We also have to reach them emotionally in order to keep them reading past the first chapter and to inspire them to tell their friends about our stories. In this session, Jeff Elkins shows you how to emotionally reach your readers by keeping your stories dialogue-centric.
---
2pm Shayla Raquel — Social Media for Authors: Build and Keep an Engaged Community
Facebook, Instagram, Twitter, TikTok, Pinterest—oof! Don't worry. In this workshop, you'll learn how to choose the best platform for your target market and lifestyle, what to post for your community, and how to keep your followers engaged. Plus, a special segment on limiting beliefs when branding yourself as an author.
---
3pm Lauren Johnson, Ann Charles & Eva Macias — Creative Book Marketing: How to Joyfully Connect with More Readers
In this first 'Reach More Readers' panel, three authors at different stages of the book marketing process offer original and joyful ideas for reaching more readers, the creative way.
---
4pm Tara Cremin — Four Kinds of Digital Reader: Are you Reaching Them All?
In this session, you'll learn about how the digital reader has evolved into four main types of reader: the 'traditional', the subscriber, the listener and the borrower. Kobo will dive into current reading trends and explore how authors can reach all of these readers in one easy platform, Kobo Writing Life.
---
5pm Becca Syme — Building a Sustainable Publishing Business
If you want to be in this industry for a long time, you have to start asking sustainability questions of yourself. When you're not having success yet, how do you prepare for it to be sustainable? And when you're having success, how do you steward it? Come to this workshop and find out!
---
6pm Tara Cremin — First Line Competition Awards & Prize-Giving
Orna Ross joins Tara Cremin of Kobo Writing Life to announce the winners of the 2022 First Line Competition.
---
7pm Darren Hardy and Margaret Skea — Connecting with Readers and Driving Sales on Amazon KDP
In this session, chaired by Darren Hardy and Margaret Skea, find out how indie authors can drive more sales and reach more readers via Amazon KDP.
---
8pm Sacha Black, Alex Kapitan, Eliana West & Crystal Swain-Bates — Reach More Readers with Inclusive Writing & Marketing Panel
Sacha Black chairs a panel that digs deep into the complex issues surrounding diversity in publishing and aims to answer a practical question: How can a self-publishing author use principles of accessibility to reach a wider audience?
---
9pm Clare Flynn & Joseph Alexander — Reach More Readers By Having Your Books Translated
The traditional way to see your book translated into other languages is to license your translation rights to a third-party publisher overseas. Today's indie authors are commissioning their own translations instead and successful indie Joseph Alexander has set up TranslateBooks.com to help. Novelist Clare Flynn has used Joseph's service to successfully translate her books into German and French. In this fireside chat, Clare and Joseph talk all things translation.
---
What's coming up?
HAPPENING NOW: 
10pm M.K. Williams — The Dos and Don'ts of Starting an AuthorTube Channel
What is Authortube? Should it be a pillar of your author platform? This session introduces various options and how to get started, including working out whether your target readers are on YouTube. M.K. then shows you how to deliver content they'll welcome so you can grow your readers and your book sales.
---
11pm Lee Wind & Melissa Addey — How Joining an Association Can Help You Sell More Books
Pulling together a good team and resources is crucial to self-publishing and so is community. That's where associations like IBPA and ALLi come in. Lee Wind, IBPA's director of marketing and book marketing programs and Melissa Addey, ALLi Campaigns manager, explore what joining an association can do for you.
---
Day 2:
12am Anna Featherstone, Adam Wallace, Annie Seaton & Phillipa Nefri Clark — Reaching More Readers in Australia and New Zealand Panel
In this upbeat session comprising authors of non-fiction, cosy fiction, rural fiction and children's books, you'll pick up some great tips about how to build an enthusiastic audience of Australian and international readers.
---
1am Jane Friedman — Fun and Easy Reader Research Tools
Learn about free and paid tools to help you better understand your target readership as well as how to find influencers. These tools can help you stop the frustrating guesswork of book promotion and also increase the fun factor in your marketing.
---
2am Benjamin Hughes & Syed Hassan Ali — Going Global with Ingram Spark
This session is designed to give authors an insight into the opportunities associated with thinking globally. Whether it's developing a marketing plan that speaks to potential readers in other countries or setting your book up with the correct pricing and metadata to ensure best practice, this session should help you with some practical tips to broaden the reach of your book.
---
3am Mary Kole — Reaching Younger Readers
No matter which audience you're writing for in the children's book space, this class is full of considerations you need to really connect with readers. Tune in to learn what today's young readers are thinking, how to best reach them, and how to craft compelling fiction that speaks their language.
---
4am Laurie Miller, Tonya Duncan Ellis, Silvia Acevedo & Michael Hale — Marketing an Independently Published Children's Book (and How SCBWI Can Help)
Book marketing is a challenge for every self-publisher, but for children's book authors there are extra hurdles. Laurie MIller of SCBWI (the Society of Children's Book Writers and Illustrators) interviews three successful authors to discuss creative ways to get books into the hands of young readers through parents, teachers, librarians, and more.
---
5am Penny Sansevieri — Seven Ways to Build Direct Connection with Readers
You've probably heard the term "super fans" thrown around a lot. But how do you go from having casual readers to activating the super fan connection? In this session, you'll learn how to build more connections with readers, drive more word-of-mouth recommendations, get more reviews, and sell more books!
---
6am Laurence O'Bryan — Reaching More Readers with BookTok: Test Results and Tips
In this session, Laurence O'Bryan of BooksGoSocial explains how they've run tests to identify how different genres succeed on TikTok and how to emulate that success. The results, with examples, will be discussed during the presentation, as well as guidance for those who aren't keen on making it all about selfie videos.
---
7am Alex Newton — Understanding the Market-Driven Reader-Connection
Writing a book is a primarily creative endeavour. While good marketing requires creativity, getting your work of art into the hands of many readers can be a much more mundane and commercially-driven undertaking. In this session, find out how you can best combine the two worlds.
---
8am Jens Troeger — Making Book Design Attractive to Your Readers
In this session, Jens Troeger explains why good design is more than just your cover and how the interior is just as important. You'll learn that intelligent tools can turn manuscripts and ebooks into accessible, modern ebooks, well-designed print books, and InDesign documents, making beautiful book design easy, enjoyable and effective, ensuring it meets your goals and attracts the right readers.
---
9am Matty Dalrymple and Mark Leslie Lefebvre — Reaching More Readers with Your Short Fiction
In this stimulating and enlightening session, authors and educators Matty Dalrymple and Mark Lefebvre explore ways writers can use their short fiction to connect with more readers, while generating income at the same time.
---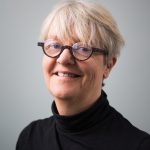 10am Conference Close - Orna Ross
Orna Ross closes out the Reach More Readers conference with a look back at the highlights and a reminder of how to enter the giveaways.
---
Now, you can go straight to the session page where you can see the presentations unfold, one an hour over the next 12 hours — so that no matter where you are in the world you can enjoy the new content, competitions and live-tweeting.
But no, we don't expect you to stay up all night! The sessions remain freely available and open to all for 48 hours after the conference closes.
That's three days in all for you to enjoy everything completely free!
I hope you enjoy!
Warm Regards,
Kayleigh