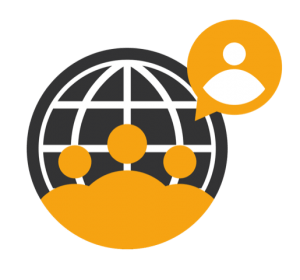 Like to know more about SelfPubCon: The Self-Publishing Advice Conference? This online author conference run twice a year in association with the Alliance of Independent Authors and (in normal times) other major global conferences like Digital Book World (US) and the London Book Fair (UK).
Each March and October SelfPubCon offers 24 self-publishing advice sessions over 24 hours, an extravaganza of excellent webinars and presentations for indie authors.
The event attracts the foremost speakers, sponsors and followers. Competitions and giveaways, as well as interviews, panel sessions, debates, round tables, and live-tweeting all add to the excitement on conference days.
And the 24-hour running order means some part of the event will be live for you, wherever you may be in the world.
During conference day, and for 48-hours afterward each time, SelfPubCon sessions are freely open to all. Access outside of that time, and access to our extensive conference archive, requires an access pass.
Purchase your all-access pass here.
About SelfPubCon: History
In

2013

this

free

online

conference for

authors

debuted

as

IndieReCon,

founded

by

two

enterprising

independent

authors,

Ali

Cross

&

Shelli

Wells

In

2015

ALLI

teamed

up

with

IndieReCon

to

extend

the

reach

of the conference and

that year brought it to

more than 

25,000

visitors

.

In

2017 with

audience

figures

steadily

increasing the conference went twice-yearly,

March & October

In

2018

move

to

a

dedicated

website

and

rebranded:

The Self-Publishing Advice Conference (#SelfPubCon).

Evergreen archive created which now contains 100+ sessions of top self-publishing education. 

This year combined audiences at two SelfPubCon events will exceed 100,000.