The Self-Publishing Advice Conference (#SelfPubCon) is an online author conference.
It runs free of charge twice yearly, in association with the Alliance of Independent Authors, the London Book Fair (March) and another major global conference each fall and attracts the cream of self-publishing speakers, sponsors and followers.
#SelfPubCon offers 24 sessions over 24 hours of excellent self-publishing webinars and presentations, live to you, wherever you are in the world. Also lots of competitions and giveaways to enjoy, as well as interviews, panel sessions and debates.
Pitch sessions, round tables, and social media engagement add to the excitement on the day. Connect directly with our experts and ask your self-publishing questions.
Meet the Team
Orna Ross
Founder, ALLi
Orna Ross is an award-winning and bestselling novelist and poet and Founder-Director of the Alliance of Independent Authors, the professional non-profit association for self-publishing writers. Born and raised in Ireland, Orna now lives in London where she writes and publishes her books and blogs. She has repeatedly been named "one of the 100 most influential people in publishing" by UK publishing trade magazine, The Bookseller.
Kayleigh Brindley
Conference Administrator
Kayleigh is a virtual assistant specialising in customer support and social media. She started Admin Angels UK in 2013 with the aim of helping small business owners and authors achieve a better work-life balance. When she's not working or spending time with her family, Kayleigh spends most of her time reading and reviewing books and working on her first novel.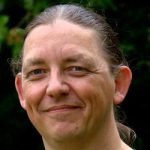 Robin Phillips
Web Master
Robin Phillips is an established indie author (writing under the name Russell Phillips) who understands the daily challenges writers face when publishing their own books and has been publishing books in various formats since 2011 through Author Help.
Dean Fetzer
Web Consultant
Dean Fetzer is an author and designer who has been producing print and digital design for the best part of 30 years and produces books for other authors on a regular basis through GunBoss Books.