How to attend The Conference: Three Day Free Pass
In order to attend SelfPubCon free of charge, you must register to receive your FREE three-day pass. If you haven't already, register here.
Fill out your details and click the green button at the top "Click here to enter your discount code"
Enter your member code.
You will see either a green "Submit" or a yellow PayPal payment button. Click to go forward. Don't worry, you'll bypass payment with your code.
You then are brought to your Account page, where you can check that your details are right.
________
On The Day:
Once live, you'll see the presentations unroll on the session feed (home page) below, hour after hour. One session per hour, on the hour.
As sessions unroll, they move from the "Upcoming Agenda" page to the home "Session Feed" page.

Scroll up and down this, the session feed on the home page to browse the sessions that are already live.

Click the title of the session that interests you on either agenda or home page. That will take you to the presentation page for that particular session. There you can read all about the session and speaker. Hit play to watch the session (check the time if the presentation is not showing for you; it may not be live yet)

You can also enter for a giveaway if that speaker has provided one.

To get the most from the conference, join the speakers, sponsors and other authors who will be live-tweeting throughout the day and night on Twitter on the hashtag: #selfpubcon2019.
_______________
How to Access SelfPubCon Forever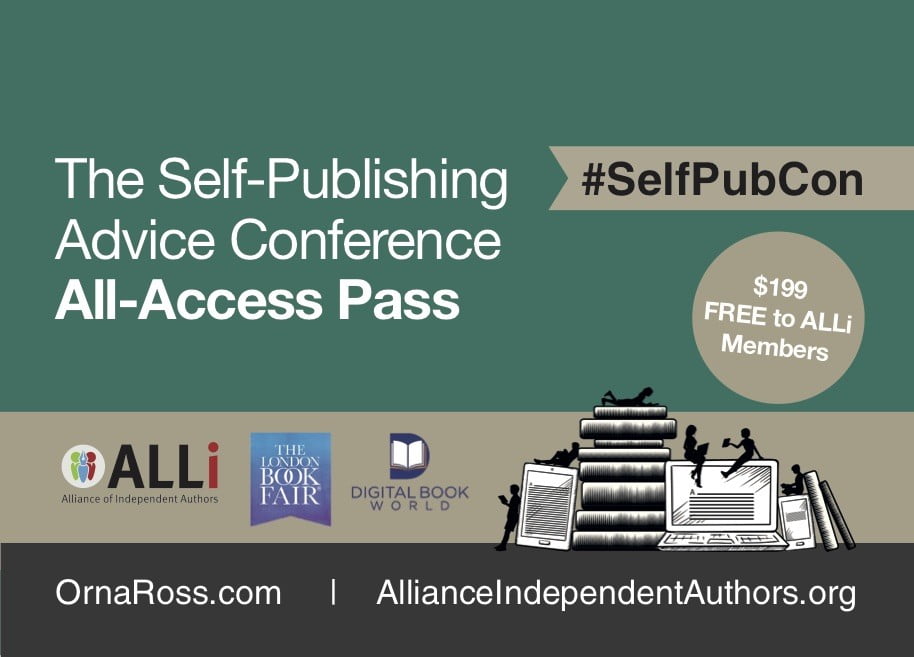 It's also possible to purchase an all-access pass which gives you access to this year's content forever, instead of three days. It also gives you access to all past and future SelfPubCons too (from 2018).
That means 100+ sessions of the best indie author education available anywhere on the internet.
All together for you to learn from any time you want.
If you have any questions leave us a note in the comments box below, send us an email or tweet us @IndieAuthorALLi. Look forward to seeing you there!