One lucky winner of ALLi's 10-Word Story Competition will win an enviable package of prizes.
A Kobo Elipsa eReader (value £349.99).
A choice of ten of ALLi's self-publishing guidebooks to upload to their new reader.
A "Get It Published" self-publishing services package.
1. THE KOBO ELIPSA READER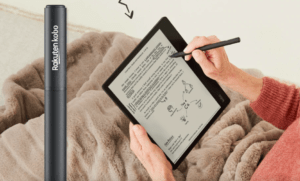 The Elipsa is the top Kobo reader, offering an intuitive note-taking experience on an expansive 10.3" touchscreen, alongside a premium reading experience.
Use the Kobo Stylus to make notes in eBooks and PDFs.
Create your own notebooks, where you can instantly convert your notes to clean typed text, and export them off your device as needed. With 32GB of storage, you'll be able to carry more than your book bag can handle.
When you want to listen to a story, enjoy Kobo Audiobooks with Bluetooth® wireless technology.
Kobo Elipsa is your book, notebook, and bookstore combined, bundled with everything an indie author needs to craft great books. More information
2. THE ALLI GUIDEBOOKS

The Alliance of Independent Authors (ALLI) produces an extensive range of self-publishing guidebooks.
The winner gets to choose ten to upload to their new Kobo reader.
3. THE "GET IT PUBLISHED" PACK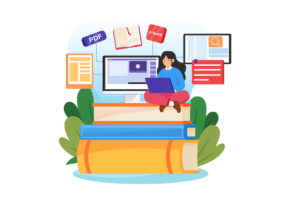 The winner can choose one of the following services, across the seven processes of publishing: editorial, design, production, distribution,
Editorial (Choose 1 of the following services)
Design (Choose 1 of the following services)
Production & Distribution (Choose 2 of the following services)
Marketing & Promotion (Choose 2 of the following services)
Rights Licensing