Attend SelfPubCon: Free Pass Holders
Fall 2019 SelfPubCon ran for 24 hours on Saturday September 14th at 10am London Time, featuring live sessions from Digital Book World, alongside other video and audio sessions.
24 session in all, over 24 hours. The most up-to-date information from the most knowledgeable self-publishing speakers and advisors. Plus:
live-tweeting
competitions
giveaways and more.
The conference is now live to free pass holders for three days here.

If you wish to attend after that, you'll need to sign up for an All-Access Pass (see below)
---
Free Pass Holders: Attending Self-PubCon On Conference Day:
Once live, you'll see the presentations unroll on the session feed (home page) below, hour after hour. One session per hour, on the hour.
As sessions go live, they move from the "Upcoming Agenda" page to the home "Session Feed" page.
Scroll up and down this, the session feed on the home page to browse the sessions that are already live.
Click the title of the session that interests you on either agenda or home page. That will take you to the presentation page for that particular session. There you can read all about the session and speaker. Hit play to watch the session (check the time if the presentation is not showing for you; it may not be live yet)
You can also enter for a giveaway if that speaker has provided one.
To get the most from the conference, join the speakers, sponsors and other authors who will be live-tweeting throughout the day and night on Twitter on the hashtag: #selfpubcon2019.
---
How to Access SelfPubCon Forever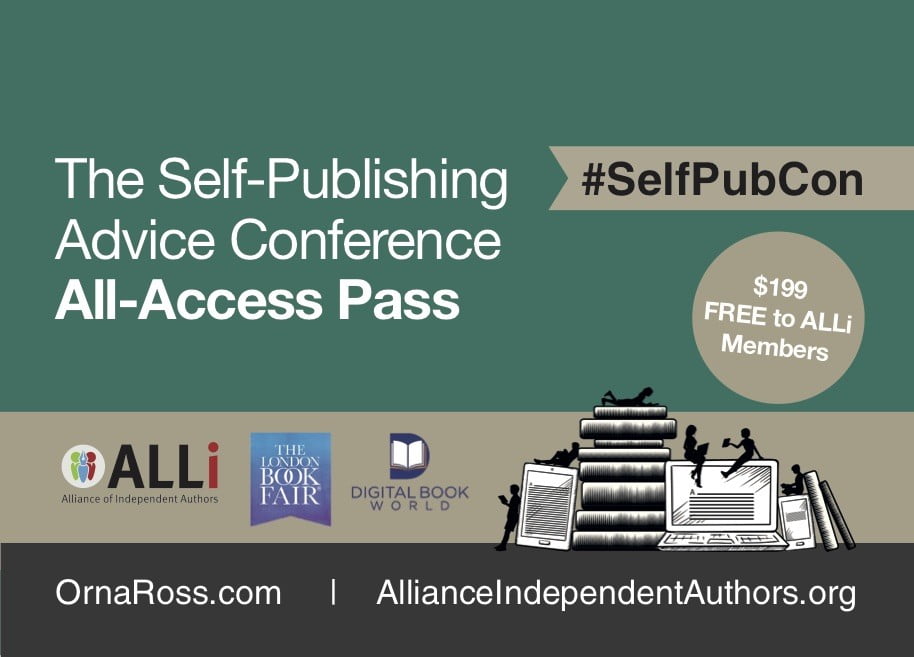 It's also possible to purchase an all-access pass which gives you access to this year's content forever, instead of just three days.
This is a lifetime pass, which will give you access not just to this conference, but to all past (from 2018) and future SelfPubCons too.
100+ sessions so far of the best indie author education available anywhere on the internet. And lots more to come.
Year after year.
Altogether, and easily accessible, for you to learn from any time you want.
---
---
If you have any questions leave us a note in the comments box below, send us an email or tweet us @IndieAuthorALLi. Look forward to seeing you there!