Find Your Amazon Niche and Comparable Authors

Audience: All Levels
Want to spot winning trends, categories, and niche genres?
Join K-lytics CEO, Alex Newton, as he explains three "market forces" you must know if you publish on Amazon, including:
The fundamentals and pitfalls of Amazon sales ranks, categories, and bestseller information.
How the right Amazon data can help you save time, money, creative resources – and sell more books.
Differences between the audiobook vs e-book market potential by genre.
FREEBIE ALERT
Learn more about genre trends, book market analytics, and Alex's tools and download the latest data for 30 main Kindle genres for free at https://k-lytics.com/free-report. To get a free sample of a recent K-lytics genre report, check out https://k-lytics.com/christmas.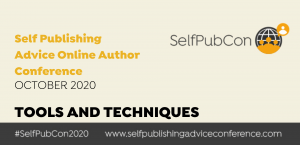 This is a post from the Tools and Techniques SelfPubCon. SelfPubCon (The Self-Publishing Advice Conference) is an online author event, run free twice-yearly, in association with the Alliance of Independent Authors. Join the conversation on Twitter: #selfpubcon

Find Your Amazon Niche and Comparable Authors with @k-lytics at #SelfPubCon #selfpublishing #IARTG #ASMRG #bookpromo #bookmarketing #indieauthors Click To Tweet
Alex Newton
K-Lytics.com
Alex Newton is the founder of K-lytics.com, a leading provider of book market research. His Genre Reports and Amazon category performance database have brought the power of "Big Data" to the indie publishing world. Alex's research from analyzing millions of books over the last five years has helped thousands of authors to spot opportunities, sell books in attractive market niches, and optimize their book marketing.
Alex spent more than 20-years in top management consulting for Fortune 500 companies.  He lives in Switzerland with his wife and daughter and looks forward to joining us to share his latest market insights.