Look. Listen. Subscribe: Using Kobo Tools to Grow your Readership

Audience: All Levels
2020 has been a big year in publishing and we're here to tell you behind-the-scenes stats and opportunities from the most globally-focused retailer, Kobo.
Learn the latest strategies for growing your independent publishing business by going wide. With the expansion of Kobo's subscription programs in both eBooks and audiobooks, we'll outline the reasons why you should take advantage of these non-exclusive opportunities to grow your readership.
FREEBIE ALERT
Download your FREE Guide to Producing & Marketing Books With Kobo!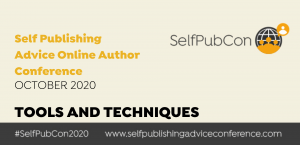 This is a post from the Tools and Techniques SelfPubCon. SelfPubCon (The Self-Publishing Advice Conference) is an online author event, run free twice-yearly, in association with the Alliance of Independent Authors. Join the conversation on Twitter: #selfpubcon

Look. Listen. Subscribe: Using Kobo Tools to Grow your Readership with @nmjcoveney at #SelfPubCon #selfpublishing #IARTG #ASMRG #authors #indieauthors #writers #writingcommunity Click To Tweet
Nick Coveney
Kobo
Nick Coveney is Publisher Relations and Content Lead – U.K. & ANZ at Rakuten Kobo Inc. Nick has more than ten years' experience in a variety of digital roles in the publishing industry, working with bestselling authors and leading brands to digitally bring their content to life. Prior to joining the Kobo team he was Digital Innovation and Projects Director at HarperCollins Publishers UK, leading in house teams to work with tech giants and start-ups to create unique storytelling opportunities and new platforms. In 2014, he was selected as one of The Bookseller's Rising Stars, in 2016 he was awarded the inaugural London Book Fair Trail Blazer's prize and in 2018 he was listed as part of the FutureBook40 – one of the top forty digital innovators in the publishing industry. Nick is also co-chair of the Pride in Publishing a network for LGBTQ+ professionals working in the book industry, Digital Champion for UCL's Alumni Network LGBTQ+ group and regularly volunteers with LGBTQ+ charities including Diversity Role Models, StonewallUK and the Albert Kennedy Trust.
Founded in 2012, Kobo Writing Life is a global DIY publishing platform that empowers authors to take their publishing career into their own hands. With Kobo Writing Life, you own your rights, set your prices and distribute your books in any country you choose. We don't ask for any exclusivity so you are free to publish wherever else you please.