Reaching your Ideal Readers: Using Beta Reads to Validate your Book Ideas
Audience: All Levels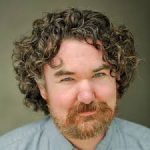 In this two-part presentation, Paul Kilpatrick of BetaBooks.co provides a methodical way for you to find the right readers and outlines ways to use your beta to validate both that your book works and that you've found your ideal audience (and hence, your market). He also assesses approaches/techniques you can use during your beta to organize all the feedback and reader interaction and a short demonstration of how BetaBooks makes that process easy.
FREEBIE ALERT
All #SelfPubCon attendees can enjoy a 30% off discount at BetaBooks with the coupon code SPC20!
GIVEAWAY ALERT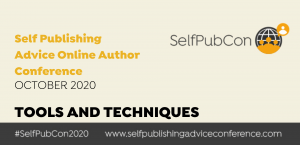 This is a post from the Tools and Techniques SelfPubCon. SelfPubCon (The Self-Publishing Advice Conference) is an online author event, run free twice-yearly, in association with the Alliance of Independent Authors. Join the conversation on Twitter: #selfpubcon

Reaching your Ideal Readers: Using Beta Reads to Validate your Book Ideas with @BetaBooksDotCo at #SelfPubCon #selfpublishing #IARTG #ASMRG #writers #writingcommunity #indieauthors Click To Tweet
Paul Kilpatrick
Co-Founder BetaBooks
Paul lives in Raleigh. He works as an actor and on film crews. His first grown-up job was as a comics editor (there's a funny statement). He's edited all kinds of writing. He's an encourager, but won't hesitate to tell you hard truths. He likes to work at music festivals and conventions (currently Moogfest, Hopscotch and Oak City ComicCon). He has written and produced plays, sketches, and two performance installations. He wrote his first novella last November.
[/vc_column][/vc_row]