There are no upcoming sessions.
There are no upcoming sessions.
Mark Hayden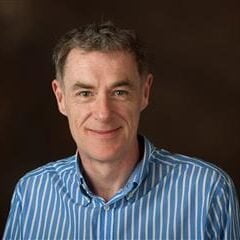 The Marketing Forever Mindset
Audience: All Levels
One of the most interesting pieces of data to come from the Big Indie Author Data Drop was that even when indie authors are very successful, they don't stop doing their own marketing. They use tools and assistance/assistants, but marketing remains their responsibility, always. Many of the emerging indie authors, or those not selling, said that marketing was the task they liked least. There's an important mindset shift required to bridge the gap from reluctant or resentful marketing to marketing that is positive and proactive.
In this inspiring and mind-shifting session chaired by Melissa Addey, join Dawn Brookes, Mark Dawson, Karen Inglis, Rachel McLean, Alison Morton, Octavia Randolph, Marc Reklau, Brit Bensen, Mark Hayden, and Elizabeth Stevens all multiple bestselling authors who show what makes marketing a positive activity for them. If thinking 'marketing will be with you forever' horrifies you as an author, then you need these sessions!
Mark Hayden
Independent Author/Founder of Paw Press
Mark Hayden is an independent author and founder of Paw Press, an independent publishing company located in Westmorland, UK.
He lives next to the Lake District National Park with his wife, Anne.
He has had a varied career – working for a brewery, being a teacher, being the Town Clerk to Carnforth. He is now a part-time writer and part-time assistant in his wife's craft projects. Until she started making quilts, he didn't know that precision ironing was a thing.
Sessions from this speaker