Tools for Winning at Publishing Wide
Audience: All Levels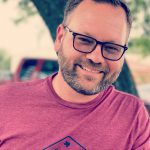 Draft2Digital's Kevin Tumlinson walks you through the tools and features that help authors build and grow their careers. Learn how D2D can empower you to publish, distribute, and promote your work. There is also a special reveal of a new D2D tool!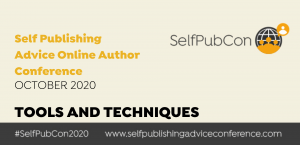 This is a post from the Tools and Techniques SelfPubCon. SelfPubCon (The Self-Publishing Advice Conference) is an online author event, run free twice-yearly, in association with the Alliance of Independent Authors. Join the conversation on Twitter: #selfpubcon

Tools for Winning at Publishing Wide with @kevintumlinson at #SelfPubCon #selfpublishing #IARTG #ASMRG #writers #writingcommunity #indieauthors Click To Tweet
Kevin Tumlinson
Draft2Digital
Kevin Tumlinson is an award-winning and bestselling author, and the Director of Marketing and Public Relations for Draft2Digital. He is an ALLi member, and has had a successful indie publishing career since 2008. Kevin is currently traveling the US with his wife, Kara, and their tiny dog, Mini, living full-time van life as he writes, publishes, and attends author conferences. Follow Kevin online at AuthorOnTheRoad.com, and learn how Draft2Digital can help with your author career at Draft2Digital.com.
[/vc_column_text][/vc_column][/vc_row]