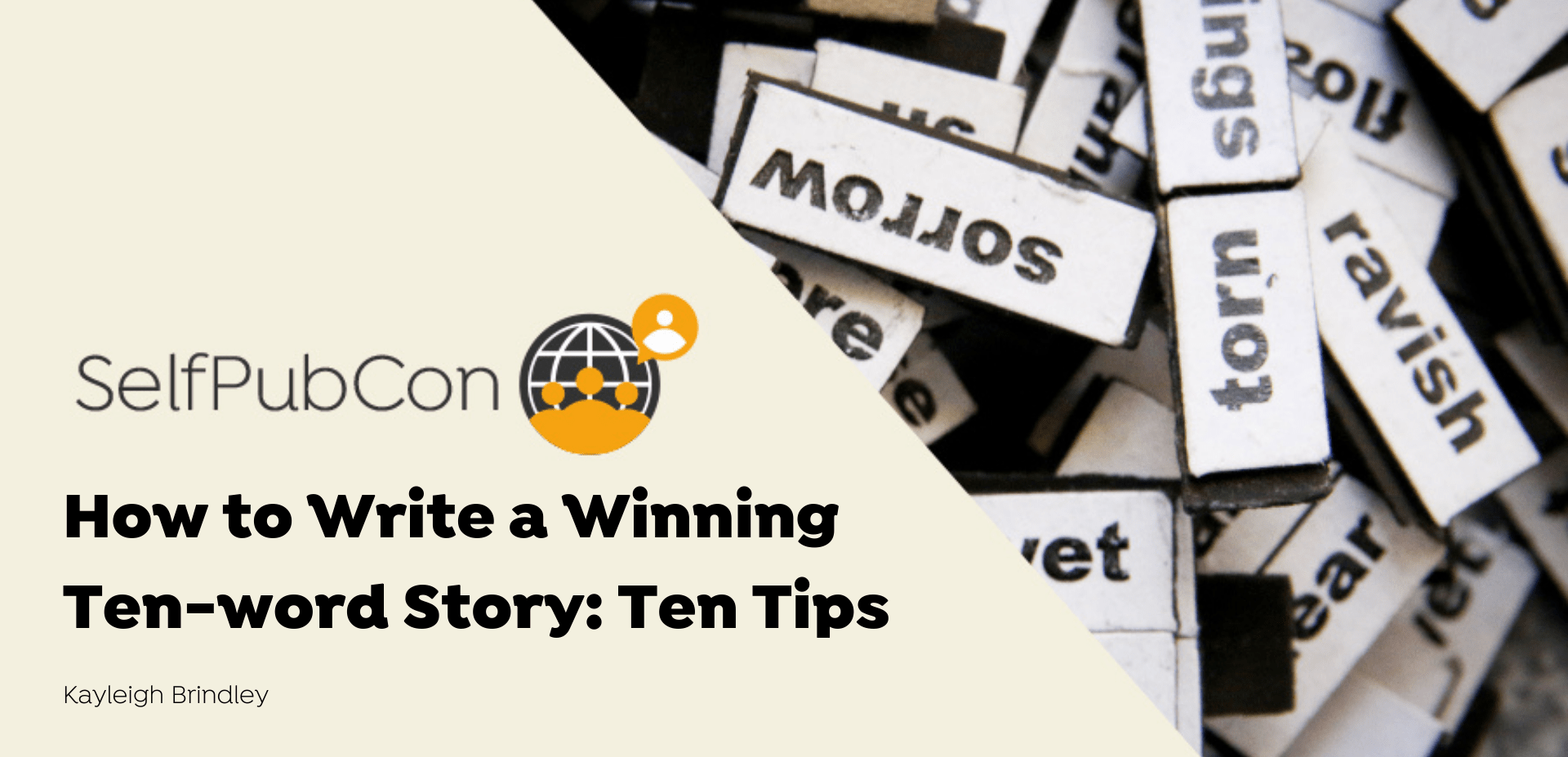 How to Write a Winning Ten-word Story: Ten Tips
As part of the Alliance of Independent Authors' tenth-anniversary celebrations, we're running a mini-SelfPubCon and a Ten -word Story Competition.
Entry couldn't be easier (see below) and there is no entry fee. The closing date is Midnight Pacific Time on April 10th 2022.
How to Write a Winning Short-Short Story Hemingway Style
It's an oft-repeated story in literary land that "the Algonquin set", the group of famous writers who used to like to meet at The Algonquin Hotel in New York City, once set the master of brevity, Ernest Hemingway, a challenge. Not even he, they said, could write a decent story in ten words.
If he could, they'd give him ten dollars (no small sum in the 1920s, for a band of scribes).
Hemingway took a napkin and wrote what has become the most famous micro-fiction in English, using not even ten words, but six: "For sale. Baby shoes. Never worn."
Such short, short stories are known by many names: flash fiction, micro-fiction, sudden fiction, postcard fiction, and yes, short-short fiction. Whatever you call it, there are core principles to keep to if your story is to work.
Randall Brown, author of the award-winning collection Mad to Live and editor of Matter Press, flash fiction publisher, says:
The world – shattered and lying in shards – has grown tired of its pieces being glued together to create the illusion of something complete. Instead, the world hopes someone will pick up a single fragment and create out of it something whole, something that fills that compressed space with the entirety of all that there is.
How to Write a Winning Ten-word Story: Ten Tips
Your style can be comic or tragic, insightful or allusive, but to win this competition, your short story must point to a larger story beyond the ten words.
The Hemingway story isn't about the shoes but the story of grief and loss behind the advertisement. Similarly, your ten words will infer a larger story.
Language: Each individual word has to earn its place by being redolent with meaning. Use your ten words wisely.
Imagery: The right image can convey so much. Use your imagery with care.
Timing: Your story is unlikely to move outside a single moment in time. Wordsworth called these "spots of time," a specific and minute fragment of life. Start in medias res, with the action already underway. No room here for exposition, scene building or character description.
Setting: A single space in which the story happens.
Character: It is similarly unlikely to have more than one character and we may not be given much information about character. Omit even a name, unless it conveys vital story information or saves other words, somehow. (Hemingway's story has none)
Show Don't Tell: Present your moment in time and space without commentary. Leave room for the reader to bring their imagination and understanding to what's happened.
Deliberate Omission: What you leave out is likely to be as significant as what you put in. Think about this and how you will effect the perfect balance between the visible image and the invisible elements that will infer the story's meaning.
Point of View and Tone: The tone of voice in which the six words are said can also stand in for plot and tell us more about what happened than
Rhythm: The prize-winning stories will manage to do all the above while also offering a pleasing internal rhythm to the language.
The Ending: As with any story, there needs to be a climax. The character, or certainly the reader, must have an insight or realization that changes their understanding at the end of your story. That doesn't mean there needs to be a twist, but a significance that surprises, amuses or otherwise moves the reader.
A ten-word story should be too complete. It aims to make us think about the story idea and wonder about its meaning. After reading, we should still be engaged, still trying to understand. A great ten-word story is a beautiful enigma.
More Information