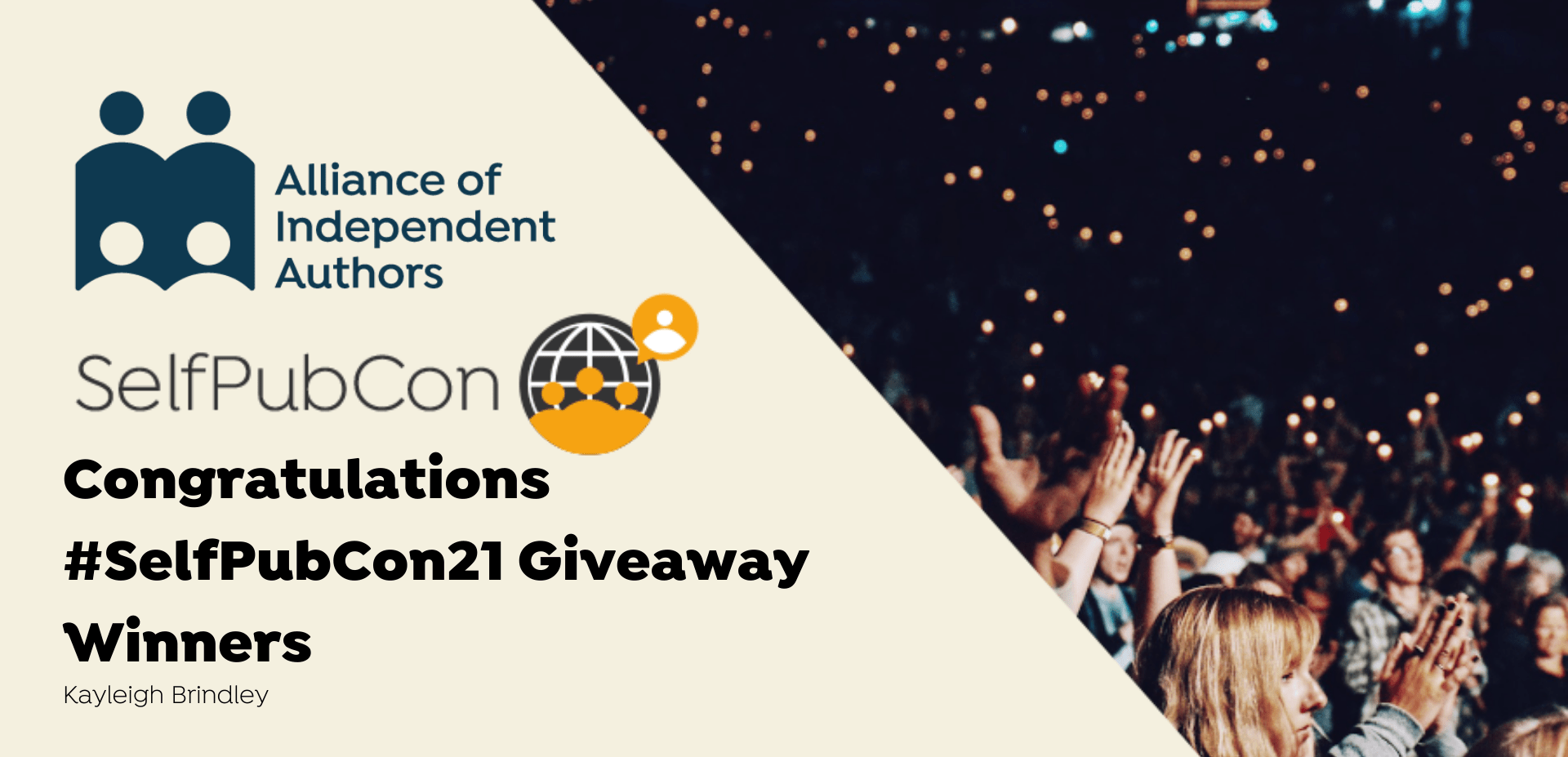 Congratulations SelfPubCon Giveaway Winners
Thank you to everyone who attended our the recent #SelfPubCon21 and most special thanks to our fantastic speakers who offered a range of giveaways for attendees--from eBooks and print books to writing courses and coaching sessions.
This year's giveaways are now closed, and the winners are listed below.
If you're a winner, we'll contact you soon to arrange receipt of your prize.
Congratulations to Sayre Ambrosio, winner of a professional stylistic (line) edit of 5 pages (1250 words) of your work-in-progress from Sophie Playle
Congratulations to Sarah Louise Nowak, who has won access to the Write Frame of Mind Online Course from Carissa Andrews
Congratulations to Bennie Allen, Sandra Hopson, Iseult Murphy, Tishana Dowell, and Serena Hawkins, who have all won eBook copies of Research Like a Librarian by Vikki J Carter
Congratulations to Wolf O'Rourc, the lucky winner of a guest spot appearance on the author spotlight podcast, Authors of the Pacific Northwest from Vikki Carter
Congratulations to Wolf O'Rourc, R.H, Martha Montalbo, Jordan McGuire, Sade Fletcher, and Francesa Riley, winners of six copies of Taking the Short Tack in print (US, Canada and UK only) or eBook from Mark Leslie and Matty Dalrymple
Congratulations to Dennis Reed, who has won a signed copy of Writing Irresistible Kidlit by Mary Kole
Congratulations to David Soh Poh Huat, Thea Huard, and Iseult Murphy, who have all won a 45-Minute Coaching Session With Audrey Kalman
Congratulations to PH Harrison and Tamara Kabat, who have won eBook copies of 'Write Every Day: Motivate Yourself to Success in 10 Easy Steps' by Helena Halme
While the above giveaways are now closed, don't forget that some of our fantastic sponsors are continuing to offer very generous discounts for all SelfPubCon21 attendees. Here's a look at what's still available:
IngramSpark is offering free title setup on print books and ebooks! Expires 31st December 2021. 
Writing Magazine has put together three special discounts for their magazine subscription, online courses and webinars, to help you improve your writing craft! Expires 30th November 2021. 
The CIEP is offering nine core resources, absolutely free for all #SelfPubCon21 attendees. Expires 30th November 2021. 
And don't forget to take advantage of the whopping 50% discount on All-Access Passes. It's a great offer, but hurry because this discount is only valid for a few days.
Kayleigh
PS: If you are an ALLi member you have free lifetime access for the life of your membership, just another great benefit for members of the Alliance of Independent Authors. You'll find your current coupon code in the member zone under Conference (login needed).