Advanced Facebook advertising strategies #SelfPubCon2019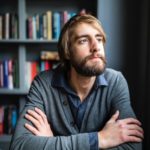 Have you tried Facebook advertising but quit because you didn't see positive results? You're not alone. But the possibilities for authors on Facebook are now richer than ever. But the competitive space has tightened — which is why it's all the more important to know the right ways to use the platform. If you want to up your Facebook advertising game with established strategies and new ideas, then this workshop is for you.
Reedsy's Ricardo Fayet has years of experience running Facebook ads for authors and will be teaching some of the advanced Facebook advertising, targeting, creatives, and placements that have brought him success. On the menu: canvas ads, video view retargeting, pixel retargeting, and creative A/B testing!
Ricardo Fayet is one of the founders of Reedsy, an online marketplace connecting authors with some of the world's best editors, designers, marketers and website designers. A digital marketing enthusiast, he's currently writing a book to help authors manage Facebook ads more efficiently. He's also the author of several online courses on marketing as part of Reedsy Learning.
Look out for Ricardo's talk which will be posted right here on March 16th as part of the #SELFPUBCON2019 conference. Love the sound of his presentation? Well, you can see his presentation as well as twenty-three others by being part of our FREE conference. To join us, you can sign up here (#SELFPUBCON2019)
A little more about the conference
Adam's presentation is part of the Alliance of Independent Authors' Self-Publishing Advice Conference (#SELFPUBCON2019), an online author conference that showcases the best self-publishing advice and education for authors across the world — harnessing the global reach of the Alliance of Independent Authors' network. Our self-publishing conference features well-known indie authors and advisors, for 24 sessions over 24-hours, in a one-day extravaganza of self-publishing expertise straight to your email inbox.