Market your niche book #SelfPubCon2019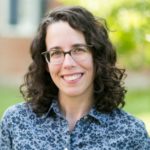 Marketing books is hard, marketing niche books is even harder. But Jane Friedman is going to show you how to do just that. This session will explain how to modify your strategy and market your niche book.
Indie authors are often counseled to produce a high volume of work, price competitively, do giveaways, and advertise. But if you're a literary author, you might find these strategies either impossible or ineffective. This session addresses how you can modify the usual indie author marketing advice for a more realistic and successful approach, whether you write novels, short stories, or poetry.
 Authors will learn to understand standard best practices for marketing indie work and how/whey it can differ from marketing literary work.
Authors will learn how to adapt commercial marketing methods to suit their own personalities and more literary audiences.
Authors will learn about other successful indie authors in the literary community.
Jane Friedman is a full-time entrepreneur and has 20 years of experience in the publishing industry. She is the co-founder of The Hot Sheet, the essential publishing industry newsletter for authors, and is the former publisher of Writer's Digest. In addition to being a columnist with Publishers Weekly and a professor with The Great Courses, Jane maintains an award-winning blog for writers at JaneFriedman.com. Jane's newest book is THE BUSINESS OF BEING A WRITER (University of Chicago Press, 2018).
Look out for Jane's talk which will be posted right here on March 16th as part of the #SELFPUBCON2019 conference. Love the sound of her presentation? Well, you can see it and twenty-three others by being part of our FREE conference. To join us, you can sign up here (#SELFPUBCON2019)
A little more about the conference
Jane's presentation is part of the Alliance of Independent Authors' Self-Publishing Advice Conference (#SELFPUBCON2019), an online author conference that showcases the best self-publishing advice and education for authors across the world — harnessing the global reach of the Alliance of Independent Authors' network. Our self-publishing conference features well-known indie authors and advisors, for 24 sessions over 24-hours, in a one-day extravaganza of self-publishing expertise straight to your email inbox.