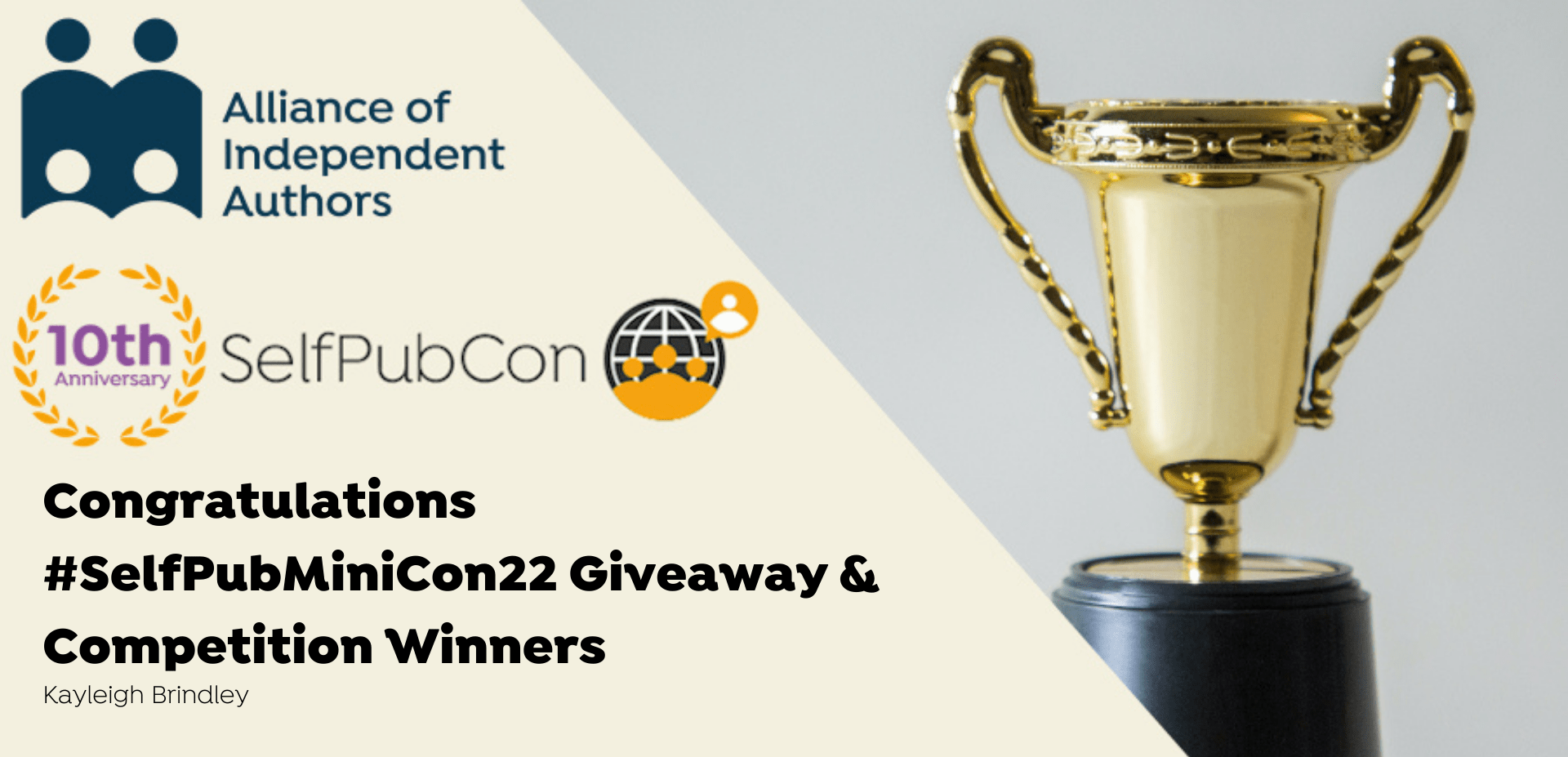 Congratulations #SelfPubMiniCon22 Giveaway & Competition Winners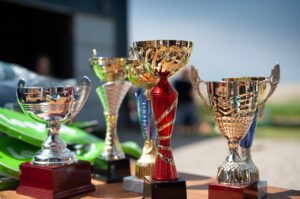 Thank you to everyone who attended our the recent #SelfPubMiniCon22 and most special thanks to our fantastic speakers and sponsors who offered a range of giveaways for attendees—from marketing reports and book-award submission to ghostwriting consultations and reader reviews.
This year's giveaways are now closed, and the winners are listed below.
If you're a winner, we have passed your details onto the prize-giver, who will contact you shortly to deliver your prize.
We are most grateful to Amazon KDP for their platinum sponsorship of SelfPubCon and Mini-SelfPubCon.
Ten-word Story Competition: Winners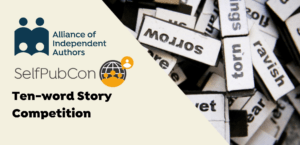 The Ten-word Story Competition is now also closed. We had over 500 entries which were read and processed by the ALLi team, from which ALLi Director, Orna Ross selected a shortlist of ten winning stories.
From the shortlist, Tara Cremin, of Kobo Writing Life, selected the grand prize winner, and three runners-up. Tara announced the winners during our Mini-SelfPubCon and some of the winning authors were there to read their stories aloud.
You can re-watch this prize-giving and reading of the winning entries on YouTube, here.
The Winning Entries
Grand-Prize Winning Entry
A huge congratulations to our grand-prize winner, Callie Browning, the Barbadian author of The Girl with the Hazel Eyes, an Oprah Magazine book pick, who won with the following entry:
Help wanted: Must be comfortable around human blood and entrails.
Callie will receive a Kobo Elipsa Reader, courtesy of Kobo Writing Life, filled with a range of ALLi guidebooks, and a Grand Prize Publishing Package - kindly fulfilled by ALLi partner members:
and Orna Ross!
Runner-Up Winning Entries
Big congratulations also go to our three runners-up, who won with the following entries:
Fantasy & speculative fiction author, Meghan J Dahl:
Dragon fed but need new wizard. Sorry about the castle.
Tom Moffat, who writes children's comedy:
He punches that despised face, cracking both knuckles and mirror.
Canadian author, Brian Westbrook:
She said: He SAID: She left.
The Runners up each win a Kobo Clara HD Readers, courtesy of competition sponsor, Kobo Writing Life.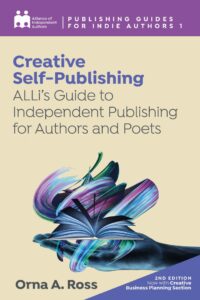 Shortlisted Winning Entries
Finally, congratulations to the shortlisted writers, who won with the following entries, and who will each receive a signed copy of Orna Ross's Creative Self-Publishing book.
Sophia Labonte, author of Unexpectedly Expecting:
Only her therapist knew why she "couldn't conceive".
John D Parker, author of fantasy, science fiction, and roleplaying adventure:
Candles burning. Cabernet breathing. Rare evening of intimacy. He's away.
Fiction author, Julianna Orlassino:
Pop! Pop! Pop! Pencils down. Kids scream. It's not fireworks.
Comic fantasy author, Kyle A Massa:
Procrastinate. Tweet. Daydream. Delete. Behold, a paragraph! Break time. Repeat.
Ron Vitale, author of author of the Cinderella Secret Witch Diaries and other fantasy and sci-fi:
Amelia clutched the pregnancy test. "Your brother has to know."
B. Morris Allen, who writes "stories of love and disaster":
Note found in shoebox: Mom, wish we'd met.
I'd like to take this opportunity to thank everyone who entered the Ten-word Story Competition and to all the wonderful ALLi partner members who donated potential prizes for our grand-prize winner!
Giveaway Winners
Congratulations to Iseult Murphy, winner of a full digital strategy report and marketing consultation with Joshua Schwartz, CEO of Pubvendo.
Congratulations to Loanna Finch, who has won a free month of the Pro Service from Book Award Pro (valued at $199), which includes a complete award submission.
Congratulations to Monique Singleton, the lucky winner of a free 30-minute consultation with a Gotham Ghostwriters expert!
Congratulations to Beryl Brown, Wolf O'Rourc, Monique Singleton, Michelle Winkler, Koanne Alburger, Nicole Cotterhill, Yevhenii Pokutnii, Pam Dixon, and Gideon Burrows, the lucky winners of a NetGalley.com one-month spot to help get reader reviews for your book, from BooksGoSocial!
While the above giveaways are now closed, don't forget to take advantage of the whopping 50% discount on All-Access Passes. It's a great offer, but hurry because this discount is only valid for a few days.
Kayleigh
PS: If you are an ALLi member, you have free lifetime access for the life of your membership, just another great benefit for members of the Alliance of Independent Authors. You'll find your current coupon code in the member zone under Conference (login needed).