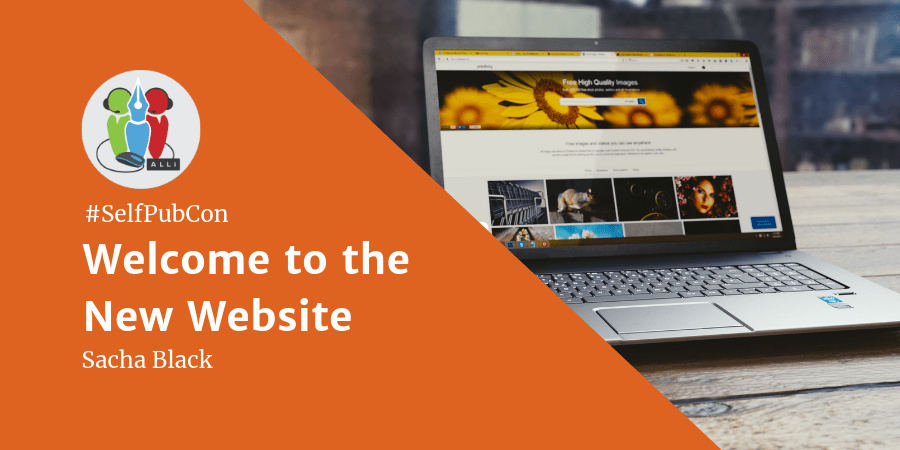 Welcome to the New Website
Hello, and welcome to the brand spanking, super shiny Self-Publishing Advice Conference website.
Over the last three months, the #SelfPubCon website has undergone huge transformation. You'll see that it fits much closer design wise to the (also super shiny and new) selfpublishingadvice.org site – ALLi's main blog site.
All our websites are undergoing transformation to modernise them and also – and more importantly – to make them more user friendly.
So we want to know your thoughts. What do you think of the new design? Do you think it works better? Make sure you drop us some comments below.
In my best tour guide voice... "Let me show you around..."
At the top of this page, you'll find our menus. Two key things to note:
If you want to see the latest information on any of our speakers, head over to Speakers. As soon as I've confirmed a speaker, I'll be posting their information up on that page. If you want to find out what they're presenting on, just click the 'More Information' button.
If you want to find out who's sponsoring us and what goodies or discounts are available then head to the top of the page and click 'The Sponsors'
You'll notice you can't find any of our previous conference sessions. That's for good reason. They're being placed behind a paywall. But don't worry, all ALLi members will be able to access them for free for the duration of their membership. More details on how to do that coming in a few weeks.
The agenda and times for the sessions won't be released for a little while yet. Once we've finished confirming our speakers then we'll announce the line up and times closer to the event. Likewise, in a couple of weeks we will also have FAQs up which you'll be able to find here.
For now, if you haven't registered for #SelfPubCon head over to the main page here and scroll to the bottom. Type your details in and hit 'register'.
That's it for today. I hope you're getting excited about the conference because we have an amazing line up.