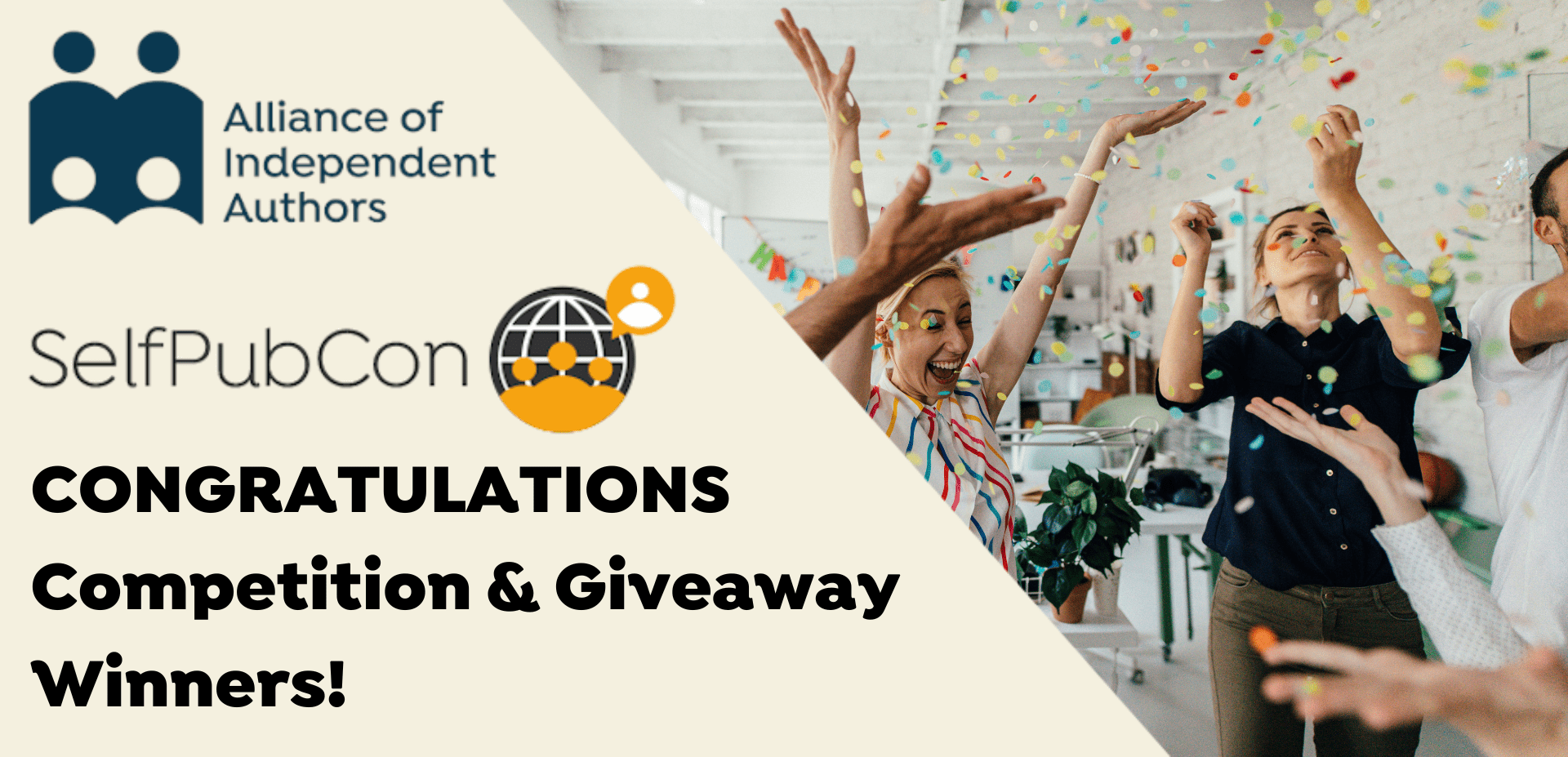 Congratulations #SelfPubCon22 Giveaway & Competition Winners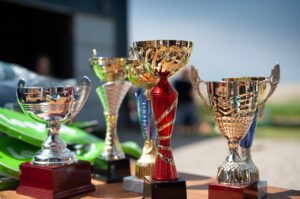 It's time for one of our nicest jobs here in SelfPubCon Towers, announcing the winners of our competitions and giveaways.
This year's giveaways are now closed, and the winners are listed below.
If you're a winner, we have passed your details onto the prize-giver, who will contact you shortly to deliver your prize.
First Line Competition: Winners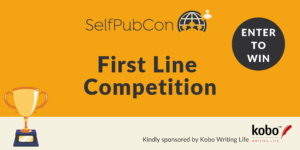 Our main competition this year was a first line competition. Hundreds of entries were read and processed by the ALLi team, from which ALLi Director, Orna Ross selected a shortlist of ten. From the shortlist, Tara Cremin of Kobo Writing Life selected the grand prize winner, and three runners-up.
Tara and Orna announced the winners during SelfPubCon 22 and some of the winning authors were there to read their winning lines.
The Winning Entries
Grand-Prize Winning Entry
A huge congratulations to our grand-prize winner, Gareth Lewis, who won with the following entry:
Let me start with a lie, to accustom you to the experience.
Gareth received a Kobo Elipsa Reader, courtesy of Kobo Writing Life, filled with a range of ALLi guidebooks, a 1-1 meeting with KWL, full audiobook production of a novella or short-story collection by Raconteurs Audio, and a Grand Prize Publishing Package - kindly fulfilled by ALLi partner members:
and BookBrush!
Runner-Up Winning Entries
Big congratulations also go to our three runners-up, who won with the following entries:
Historical and flash fiction author, Beryl P. Brown:
Outside the door, on the pavement, lay a red umbrella; it was the third one that day.
Jeannie Van Rompaey who writes psychological novels:
No mean cougar herself, my mother passed on the mantle by naming me Phaedra.
Children's book author, Jocelyn Rish:
A white towel was a terrible outfit for trying to outrun a homicidal maniac.
The Runners up each win a 1-1 meeting with a member of the Kobo Writing Life team, a copy of Creative Self-Publishing by Orna Ross, and a 1-1 online mentoring session on 'Publishing to Audio' with Raconteurs Audio.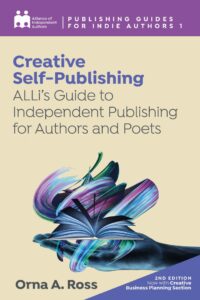 Shortlisted Winning Entries
Finally, congratulations to the shortlisted writers, who won with the following entries, and who will each receive a copy of Creative Self-Publishing by Orna Ross, and
Priya Davies
If I'd known what I was getting into, maybe I could have given it a miss and done something a little safer like clean out old dynamite casings, or vacuum Uncle Dipak's Walking Dead yo-yos.
Kim Petersen
Time stole our history, and the lake buried it.
Belinda Pollard
Callie Brown was first to glimpse the end of the world, framed in the viewfinder of her father's ancient film camera.
Julie O'Donnell
When I said to the Ukrainian refugee, 'Help yourself to anything', that didn't include my husband.
Rae Knightly
Trinket came into existence when she was six-years-old.
Nikki Stanghetti
If you've survived a dirty divorce, yet never made it to the altar… If you've suffered through a nasty custody battle, yet never birthed a child… and if you've handled millions of dollars on a daily basis, yet have a negative bank account... Then you've been a Hollywood Assistant.
I'd like to take this opportunity to thank everyone who entered the First Line Competition and to all the wonderful sponsors and ALLi partner members who donated potential prizes for our winners!
Fix My Cover Competition: Winners
The Fix My Cover Competition is now also closed. The winning entries were chosen by competition sponsor Damonza.com.
Big congratulations to the grand-prize winner, James Warwood, who wins a full eBook and print book cover design.
Well done also to the three runners up, Shelly Aldina Bates, Sean McFadden, and Tudor Robins, who each win a complete book cover improvement service.
---
Giveaway Winners
Congratulations to Jame Warwood, who has won access to Orna Ross's BIG 2023 Annual Planning Workshop on New Year's Eve (value $99)!
Congratulations to Tasia Miner, Wolf O'Rourc, Karen Weiss, Suzanne Kelman, Meghan J. Dahl, and Juan Eduardo Espinoza Blanco who each win a copy of Taking the Short Tack by Matty Dalrymple and Mark Leslie Lefebvre.
Congratulations to Timmo Bayless, winner of a free manuscript to accessible eBook and print book conversion from Jens Troeger.
Congratulations to Wolf O'Rourc, Stacey Anderson, and Victory Jo who each win an eBook copy of Sophie Washington: Treasure Beach by Tonya Duncan Ellis and a trilogy of eBooks by Silvia Acevedo.
Congratulations to Victory Jo who also wins a signed copy of Writing Irresistible Kidlit by Mary Kole.
Congratulations to Lou Collins on winning the Heart of Colton book bundle by Eliana West.
Congratulations to Stacey Anderson, Julie Bestry, Caroline Strømhylden, Lauren Stewart, and Jimena Novaro who each win access to the Self-Publishing Like a Pro course from Crystal Swain Bates.
Congratulations to Tiffany Chacon, Stacey Anderson, and Lauren Stewart who all win a signed paperback copy of The Ten Commandments of Author Branding by Shayla Raquel.
Congratulations to Justin Bienvenue, who has won four free eBooks by Ann Charles.
Congratulations to Miriam Bross, winner of a free editorial review from Lauren Johnson.
Congratulations to Tasia Miner, Julie Bestry, Danielle S Day, Daniel Chisholm, and Nancy Bertulfo, who each win a copy of The Last Shadow Knight by Michael Webb. 
Congratulations to Julie Bestry, Wolf O'Rourc, Anne Porbadnigk, Timmo Bayless, and Ellen Blash, who each win a Website Planning Power Pack from Pauline Wiles.
Congratulations to Karen Weiss, who has won a free Power Hour personal website consultation (worth $175) from Pauline Wiles.
Thank you again to everyone who entered, to all who attended SelfPubCon, and to the wonderful speakers and sponsors without whom we could not provide these fantastic giveaways and prizes.
See you next year!