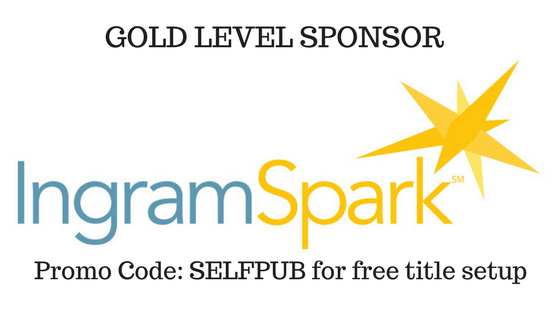 5 Reasons To Attend #SelfPubCon
Top 5 Reasons I'm Attending the ALLi Self-Publishing Conference (SELFPUBCon)
As an indie author looking to be at the top of my game, I always look forward to the ALLi #SELFPUBCON when it rolls around each spring and fall. I've checked out the list of speakers for the Fall #SELFPUBCon and I'm really pumped. Here are my top reasons for attending, and why you should register too!
#1 – Because I'm tired.
I'm a busy mom of three with a day job who wants to make it as a full-time author. I barely have time to write, much less research every possible way to get my book to market. The folks at #SELFPUBCON are bringing the pertinent info to me. I don't even have to leave my house. Heck, I don't even have to put pants on.
#2 – Because I'm smart.
Smart enough to know that I don't know it all, not even close. I'd rather work smarter than harder and if #SELFPUBCON is willing to fill my brain with incredible information for FREE, then I'm all in.
#3 – Because I'm a hermit.
Writing a book is a fairly solitary venture. I spend hours, days, weeks, months, pouring my heart out on the page, practically chained to my desk, before I ever get to talk to someone about what I'm working on. #SELFPUBCON is a chance to engage with other people who "get it"—people who have walked in my shoes (hopefully with clean socks on.)
#4 – Because I'm passionate.
Can you tell I write romance? ? Entertaining readers is my passion and I'm addicted to learning everything I possibly can about the craft of writing and the business of selling and marketing books. The presenters and speakers at #SELFPUBCON are some of the best in the biz and I'm looking forward to what they have to say!
#5 Because I don't know what I don't know.
There's no way I can know all there is to know about marketing, writing craft, selling books, self-promotion, and everything else that goes into getting a book to market. But I can listen to the experts at #SELFPUBCON who do, and trust in them to tell me what I absolutely need to focus on to make a go of it in this business.
So there you have it… the top 5 reasons I'll be tuning in for #SELFPUBCON. Are you in? Who wants to up their game, have access to incredible information and not wear pants with me? I'll see you there!
Dylann Crush writes contemporary romance with sizzle and sass. A romantic at heart, she loves her heroines spunky and her heroes super sexy. When she's not dreaming up steamy storylines, she can be found sipping a margarita and searching for the best Tex-Mex food in the upper Midwest. Although she grew up in Texas, she currently lives in a suburb of Minneapolis/St. Paul with her unflappable husband, three energetic kids, a clumsy Great Dane, a lovable rescue mutt, and a very chill cat. She loves to connect with readers, other authors and fans of tequila. You can find her at www.dylanncrush.com.