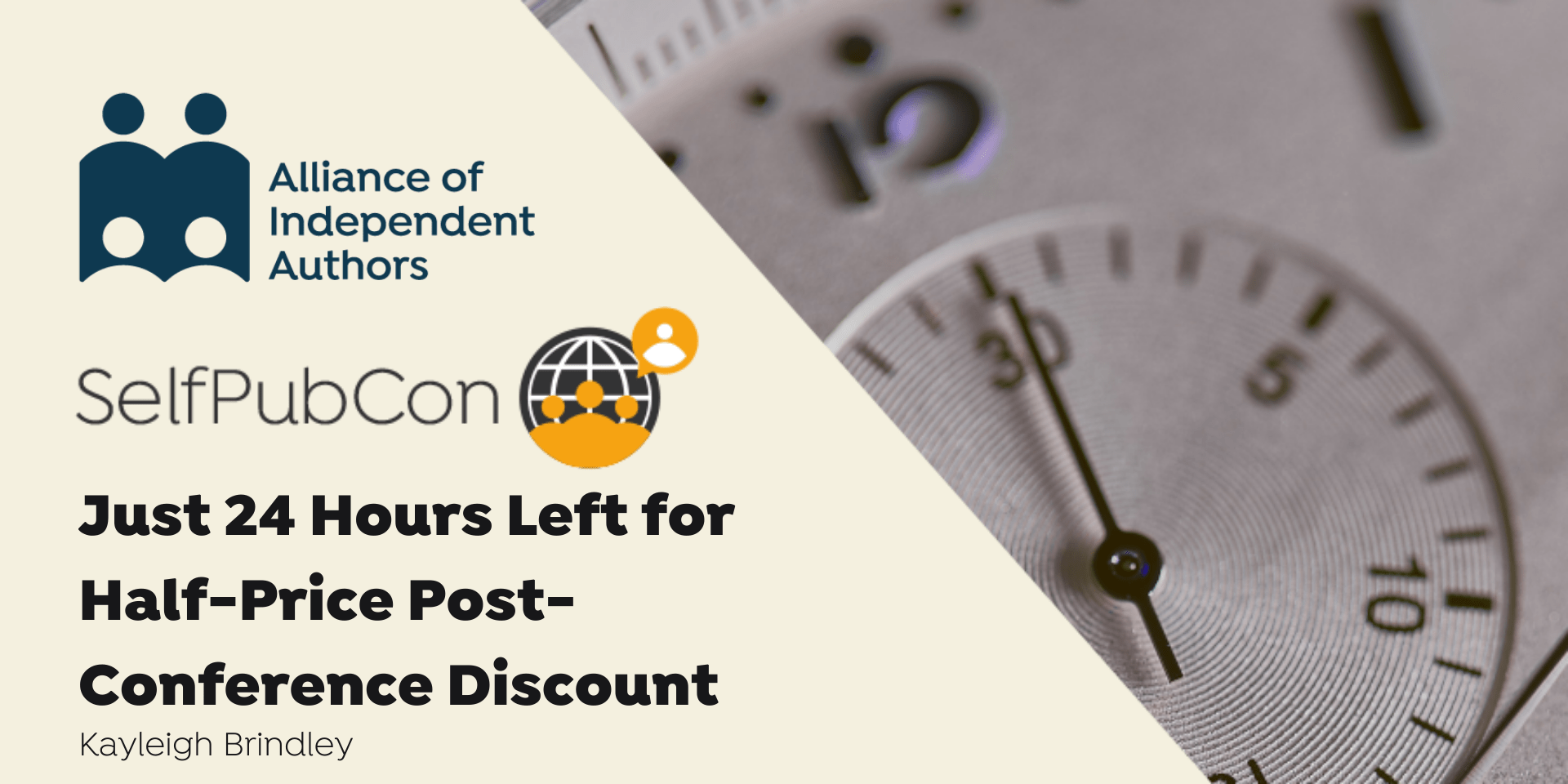 Just 24 Hours Left for Half-Price Post-Conference Discount
If you've been considering an all-access pass to the SelfPubCon Library, packed with top industry names like Michael Anderle, Sacha Black, Mark Dawson, Ricardo Fayat, Joel Friedlander, Jane Friedman, Carla King, Mark Lefvebre, Joanna Penn, Orna Ross and Nick Stephenson, now is the time to act.
I'd like to encourage you to to use your attendee discount to avail of a SelfPubCon all-access pass—and time is running out.
Each year we take great care with the conference to bring you the best author education available anywhere on the Internet. You know how great the content is, you signed up to attend during the free period.
Now, as a SelfPubCon attendee, you're entitled to a whopping 50% discount on a six-month All-Access Pass.
You've got just 24 hours left to use your half-price discount.
It will give you access to the most recent SelfPubCon about the must-use self-publishing tools that will make writing, marketing and selling your book so much easier.
But also 100+ evergreen and essential presentations from past conferences. And, if you choose the lifetime past, future conferences too.
You have two options:
A Six-month Pass, usually $199, yours today for just $99. It entitles you to the current conference AND all past conferences, for six months: https://selfpublishingadviceconference.com/six-month-pass-purchase/ 
A Lifetime Pass. usually $499, yours today for just $249.5. It entitles you to the current conference AND all past AND future conferences, forever: https://selfpublishingadviceconference.com/lifetime-pass-purchase/
You can access either of these great offers with coupon code SPC2150. 
But hurry, there are just 24-hours left to use that 50% attendee discount. Tomorrow, the prices return to the usual rate.
Unless you're an ALLi member. If so, you have free access for the life of your membership with consecutive six-month passes (another great benefit for members of the Alliance of Independent Authors). Find your coupon in the member zone under Conference and the discounts and deals page (log-in needed).
Non-members! Don't wait until it's too late. Get your preferred All-Access Pass now.
Happy Writing & Publishing!
Kayleigh
PS If you're not happy with the purchase, we'll issue you with a no-quibble refund.