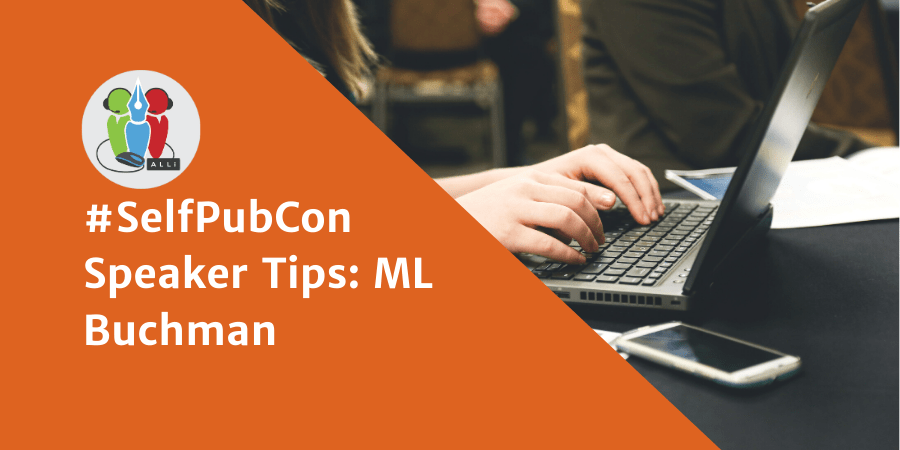 #SelfPubCon Speaker Tips: ML Buchman
Welcome to the next in the series of quick self-publishing tips from our upcoming speakers at the Alliance of Independent Authors Self-Publishing Advice Conference in association with London Book Fair. The conference count down continues, March 14-15th, 2020 is just a few weeks away, so what better way to continue the series than with a tip from bestselling author ML Buchman on writing habits.
ML Buchman Quick Tip
Make a commitment to your inner writer...then keep it. Whether you promise 15 minutes of writing (play) time a day or 5 hours, once you commit to it, do it. Otherwise you're training your inner writer (your source of inspiration), that it is unimportant and things like admin, marketing, or doing the laundry can tromp all over it. You're writing will go much more smoothly if you keep that promise to yourself. Bonus tip: make it the same time every day and it will go even better. 
More about ML Buchman
M.L. "Matt" Buchman has 60+ novels, 100 short stories, and lotsa audiobooks. Booklist says: 3x "Top-10 Romance of the Year" and his thrillers "will make Tom Clancy fans clamor for more." A project manager with a geophysics degree, he's flown and jumped out of planes, single-handed a fifty-foot sailboat, and bicycled solo around the world.