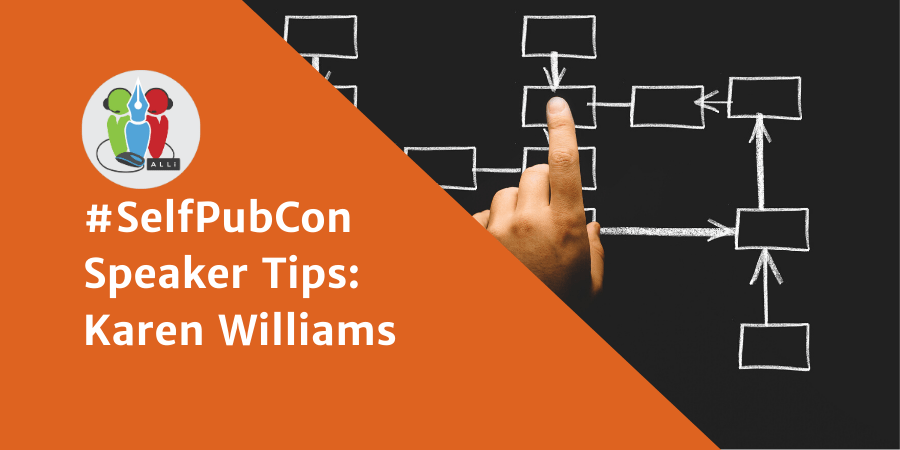 #SelfPubCon Speaker Tips: Karen Williams
Welcome to the next in the series of quick self-publishing tips from our upcoming speakers at the Alliance of Independent Authors Self-Publishing Advice Conference in association with London Book Fair. The conference count down continues, March 14-15th, 2020 is just a few weeks away, so what better way to continue the series than with a tip from bestselling author, speaker and bookseller Karen Williams on creating nonfiction books strategically.
Karen Williams Quick Tip

Here's my tip for nonfiction indie business authors. Start with the end in mind and get clear about what you want your book to do for you, your readers and your clients. For most business authors, success is more than just receiving royalties. If you want your book to attract speaking gigs, more clients or become an expensive but valuable business card to open doors, then ensure your book is focused on achieving this goal. Karen Williams, The Book Mentor, Librotas.
More about Karen Williams
Karen Williams is The Book Mentor at Librotas. Having started out in business in 2006, and writing her first book in 2009, she knows the difference that writing a book can make to your business when done well. She is known for working with business experts who have a story to tell or a message to share. Karen and her team take their clients from idea to publication, ensuring that they write and publish a book that helps them to attract more clients, raise their credibility and build their business. Karen is the bestselling author of Becoming An Authority, Book Marketing Made Simple, The Mouse That Roars, Your Book is the Hook, How to Stand Out in Your Business, and The Secrets of Successful Coaches.