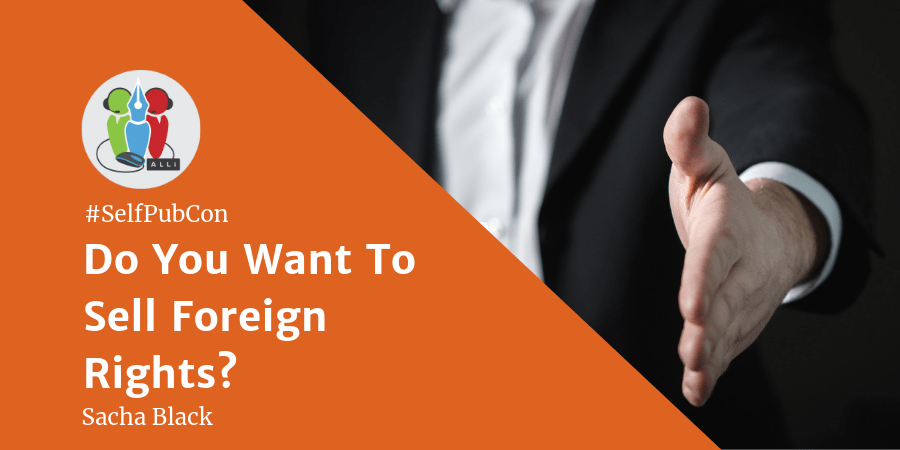 Do You Want To Sell Foreign Rights?
Do you want to sell foreign rights? Now's your chance. The Alliance of Independent Authors in partnership with Michael Anderle and his team at LMBPN are announcing an exceptionally exciting opportunity that's open for recruitment RIGHT NOW.
Together, we're running a longitudinal case study, an experiment if you like, where we will be providing coaching and support to a select group of indies on the path to selling translation rights. There will be a specific focus on Germany, but translation rights overall.
The group of experts along with the selected authors and will meet (virtually) approximately every 6 weeks. The aim will be to provide free coaching and guidance to the indie authors participating through the process so that come London Book Fair in March 2020, they have meetings set up with rights buyers.
Of course, there are no guarantees with this project. Like with any indie author business, we have to stay motivated and do the work ourselves.
Who are we looking for?
We're looking for highly motivated individuals who are self-starters and willing to do the work to be able to sell rights at London Book Fair in March 2020.
Ideally, we're looking for someone who has sold roughly 50,000 books or the equivalent in KU. The reason for this is not to exclude anyone, but because we know that this is the level of sales at which rights buyer's ears tend to prick up.
For those who are not quite at this level, all the information, the recorded sessions and more will be available to watch and learn from after March.
While there are no specific genre requirements, and no one genre will be discounted, the panel is interested in romance and mystery thriller writers specifically applying.
How do you apply?
To apply, you need to send me an email explaining why you would be suitable, how you meet the criteria, the genre you write in, and a link to a sales page.
Recruitment will close at midnight (UK time) on the 20th August.
Emails to: sacha@allianceindependentauthors.org
I look forward to hearing from you and good luck.
For more information on selling rights, please go to the member zone where you can download our guide to rights sales. In particular, check out the chapter on book fairs.