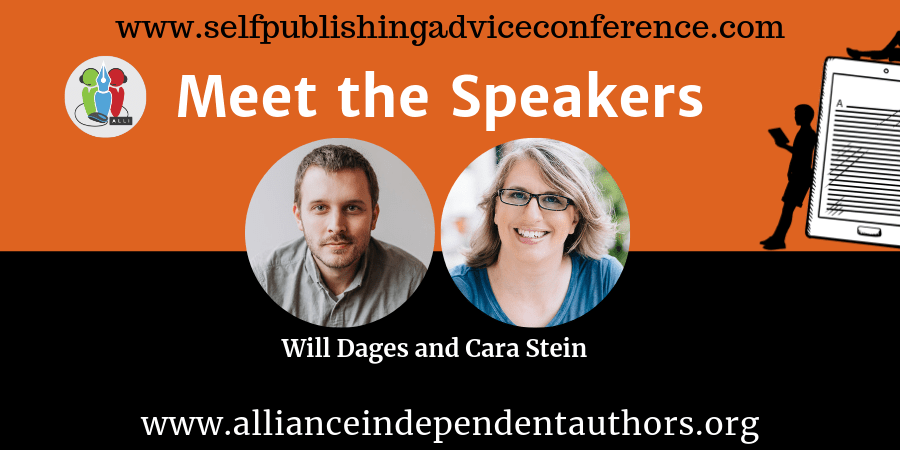 Speaker Reveal #1 Will Dages and Cara Stein
Welcome back to the #SelfPubCon blog and to our very first speaker reveal for the fall #SelfPubCon in association with DBW. If you missed the DBW news, then hop over to our last blog to find out more.
First up, here is speaker reveal number 1:
Will Dages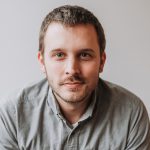 Will is Head of Findaway Voices and an avid audiobook listener. He's been immersed in the audiobook industry for more than 7 years, working on everything from technology to marketing to product development. He loves helping authors create and sell audiobooks, and believes in the power authors have to change the audiobook industry.
But what's Will going to talk about I hear you ask. Let me tell you. I am so excited for his presentation I can't wait to learn more about how to sell more audiobooks.
Will's session is called: How to Sell More Audiobooks
Will brings you a presentation all about audiobooks. The audiobook market is changing rapidly—are your marketing strategies keeping up? Learn where the newest opportunities are hiding, and how to make the most of 'going wide' with your audiobook. Learn from the team that spends all day thinking about (and experimenting with) how to make audiobooks sell!
At the end of this session you'll:
Understand key marketing channels and tactics for audiobooks.
Know where the biggest growth in the industry is coming from, and where to focus your marketing efforts.
Plus, see how the team behind BookBub is tackling daily deals on their new audiobook platform, Chirp.
With an ever growing marketing, audiobooks should be an integral part of your indie business. Will Dages is here to show you how to sell more audiobooks.
***
Next speaker reveal is:
Cara Stein
Here's a little bit about Cara:
Cara Stein is an idealist who has stopped trying to play it cool. She believes the only reason people don't like business or marketing is that they don't know how to do it well—yet. She's often praised for her no-bullshit style and her wry humor.Cara has been helping people finish and publish their books since 2012. She's guided over 200 books through the publishing process. She's also the author of five books of her own. Her peeves include chipmunks, fakery, and the word "peeve."
Cara's session is called: How to Structure Your Nonfiction Book to Grow Your Audience
For non-fiction writers, publishing a bestselling book is the best way to become recognized as THE expert on your topic. But that only works if the book connects with the right people, showcases your expertise, and sells. In Cara's session, she'll discuss how to plan and structure your book to be irresistible to your ideal readers, make a connection with them, and motivate them to join your mailing list so you'll have even more buyers for your next book.
***
A little more about the conference
Will and Cara's presentations are part of the Alliance of Independent Authors' Self-Publishing Advice Conference (#SelfPubCon2019), an online author conference that showcases the best self-publishing advice and education for authors across the world — harnessing the global reach of the Alliance of Independent Authors' network. Our self-publishing conference features well-known indie authors and advisors, for 24 sessions over 24-hours, in a one-day extravaganza of self-publishing expertise straight to your email inbox.
Look out for Will and Cara's talks which will be posted right here on Saturday 14th September as part of the #SelfPubCon2019 conference. Love the sound of their presentations? Well, you can see it and twenty-three others by being part of our FREE conference
If you've not signed up, then hop over here and sign up at the bottom of the page to avoid missing out.