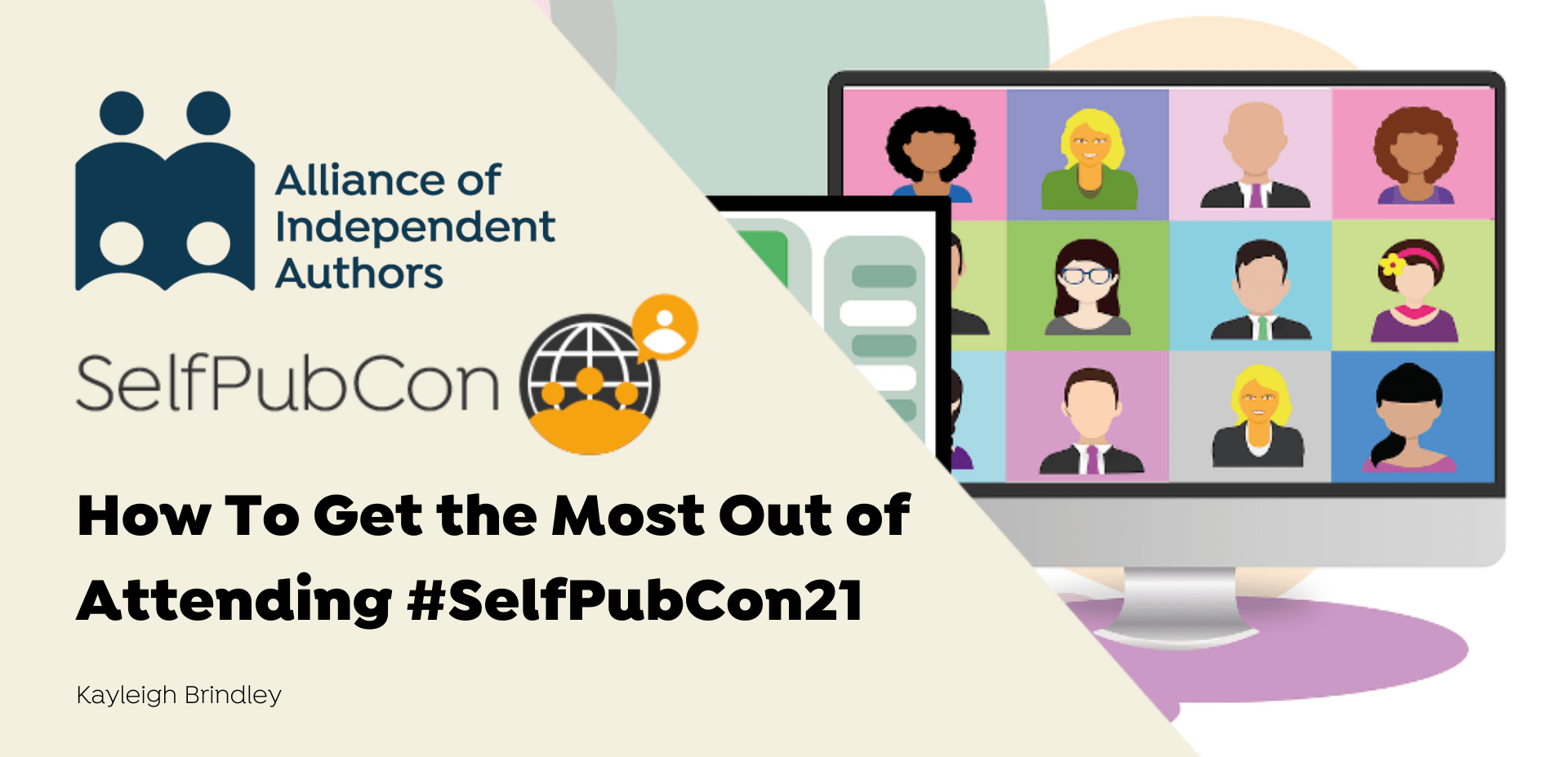 How to Make the Most of SelfPubCon21
Attending SelfPubCon 2021: Writing Craft Conference and wondering how to get the most out of the experience?
Perhaps you haven't attended a virtual event before?
Here are our top tips for getting the most out of this annual online event.
1. Block out 23rd & 24th of October 2021 in your diary
Having a couple of days to work on your business rather (than in it) is a gift. So, make sure you've got those days blocked out in the diary.
Timings: The conference runs from 10am October 23rd to 10am October 24th. Find your local time here.
2. Add another key date to your diary
Final Day for Free Access: 25th October 2021
3. Connect with speakers, sponsors and other attendees on Twitter
Follow our Twitter list for speakers and sponsors. Make lists of others attending the event who you'd like to connect with.
Create your own shareable #SelfPubCon2021 images with our Canva Templates. Let people know you're attending.
4. Keep an eye on our speaker page and research the speakers and sponsors and their sessions
You can find details of all of our fantastic speakers and sponsors on the SelfPubCon website. Click here to view a full line-up of sessions on our agenda page, or download a PDF copy here.
Keynote sessions
5. Check out the Speaker bookstore
As a new offering this year, we've launched a speaker bookstore where you can easily find links to purchase books written by our speakers and sponsors! If you enjoyed a particular session, this is your chance to learn more, directly from the speaker!
6. Plan your social media strategy
Our dedicated Twitter hashtag can be used before, during and after the event (#SelfPubCon21)— this is a great way to find and stay in touch with speakers, sponsors and other attendees. Start using it.
Hashtags can get pretty busy during events though, so using an app like Hootsuite or Tweetdeck can help you stay on top of things.
Blogging and/or creating social media content before, during and after the event is a great way to stay top of mind with speakers – and other attendees.
7. Stock up on essentials
E. g. snacks, stationery, and remember to print your session workbooks before getting started.
8. Test your tech
Check your speed!
Where possible, use a wired internet connection (i. e. plug directly into your router). This can greatly improve the speed and stability of your internet.
Close down other devices – and get the family to stay off theirs.
Close down apps – Close down as many apps running in the background. If you have apps running in the background, such as Dropbox, Google Drive, these can use up bandwidth and slow down your computer.
9. Schedule in time for follow up
It's easy to leave a conference full of brilliant ideas – that's what events are all about. Sadly, it's just as easy to get bogged down the minute you get back to your desk, forget everything you've learned and not follow up on the opportunities you've created.
Make sure this doesn't happen to you by blocking out a few hours (ideally immediately after each session) to reflect on what you've learned and follow up on the connections you've made.
10. Don't be a wallflower
Join in with the Twitter chat! Just follow the #SelfPubCon21 hashtag – the socialising is where the best conversations happen!
Make a note of the speaker Q&A's and ask your burning questions while you can.
Ask for help if you need it - we'll be monitoring social media channels and emails on the day, so do get in touch if you need help!
11. Make money from attending
Sign up as an affiliate and earn 50% of any all-access pass you sell.
12. Grab your giveaways
Many of our sessions include downloadable workbooks to help embed your learning, as well as giveaways and competitions. Be sure to check your session pages and download your freebies.